One of the things that makes the Electric Palace such a great place to visit is our fabulous, dedicated volunteer team.
So, who are the people who welcome you to the cinema? Find out in our Meet the Volunteers series...
Name: Glenys Jacques

What prompted you to volunteer at the cinema?
Two quirky women (Rebecca and Rachel) were starting an independent cinema. I wanted to be part of the team. I had been a BFI member and practically lived at the NFT South Bank. Film has been an important part of my education.
I've now been at the Electric Palace for 18 years!
What's your favourite thing about the cinema?
The moment I walk in the door I feel at home. It's a true community resource, open to ideas from the community; music, plays, anything that involves presentation, audience, and creative endeavour!
What do you think can help an audience deepen its experience of film?
Many films benefit by introduction. It helps an audience understand the background of the filmmaker, and contextualises the film's ontology. I love researching a film and introducing it to an audience, for example highlighting a film soundtrack, colour imagery, or particular symbols a director uses. I have introduced films often at the Electric Palace, and always have received very positive feedback.
What film would you like to watch at the cinema?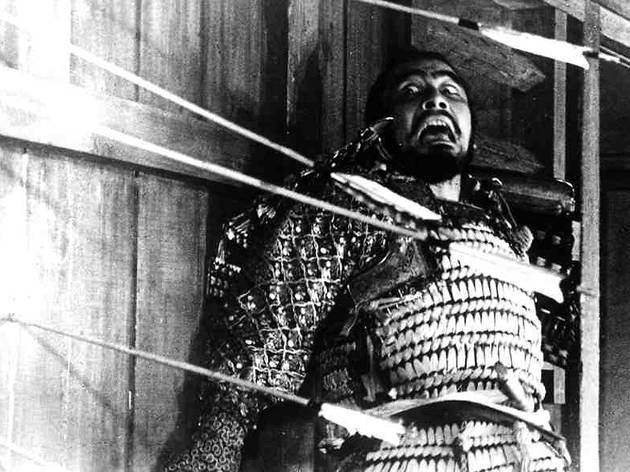 Throne of Blood (1957) directed by Akira Kurosawa. I'd love to do an introduction for this film. It is the most powerful adaptation of Macbeth to date.
What special perk do love as a volunteer at the Electric Palace?
A cool beer.
Have you ever gone to see a movie and wanted to watch it again immediately?
Documentary wasn't high on my list, but seeing Nostalgia for the Light by Patricio Guzmán was astounding. It really showed a new inspiring way to make historic fact with philosophical storytelling. It was visual poetry. I wanted to see it again immediately.
What's a great soundtrack you listen to?
Tell us about an experience at the cinema (not necessarily from at the Electric Palace).
I love the old film noir era. Citizen Kane, and the visionary passion of Orson Welles made me want to be a filmmaker.
What's your favourite seat?
I never sit. I like to stand through films, at the back.
Tell us about a film that has really made an impact on you.
Pather Panchali (Song of the Little Road) from 1955, directed by Satyajit Ray. This is the first of the Apu Trilogy, an epic, historic, amazing film. With a fabulous soundtrack by Ravi Shankar. Must see before you die!
Or if you want a gripping drama, try Onibaba (1964) directed by Kaneto Shindo. Amazing haunting cinematography by Kiyomi Kuroda. This was one of the most terrifying films I've ever seen!
If you could go on a date night at the cinema with anyone living, dead or fictional who would it be and what would you watch?
I'd take Bette Davis to see Sky West and Crooked (1965) about a girl (Hayley Mills) ostracised for being different. Written by her mother, Mary Hayley Bell, who also wrote Whistle down the Wind. Bette would appreciate the feisty, heroic protagonist.
Where do you find films to watch - for example, film podcasts, online magazines?
Women are so underrepresented in film, it's important to find and promote feminist films, and encourage women filmmakers and writers.
I promote films for International Women's Day. This year we had a packed audience at our screening of films from the Feminsta Film Festival. (Take a virtual tour of films from Feminista Film Fest to help us during Covid-19 lockdown.)
I look at film history via YouTube. It's an enormous educational archive for historic footage. I research scripts, actresses and writers which explore female driven themes - women who either fall under patriarchal oppression, or carve an alternative existence. I Want To Live (1958), based on true life of Barbara Graham, framed for murder, is a classic. Because she was a prostitute who had suffered a terrible abusive childhood, she was sent to the gas chamber. Under the draconian court system of the time, of course, the guys blamed her. No DNA in those days. Susan Hayward won Best Actress for her performance as the protagonist. A must-see film, but be feeling strong, it's heartbreaking.
Are there any films that make you fume?
Yes! I almost chewed my arm off in La La Land. It doesn't compare to Fred Astaire and Ginger Rogers, who deserve their own season at the Electric Palace. Let's do it!
Finally, tell us something unusual about yourself.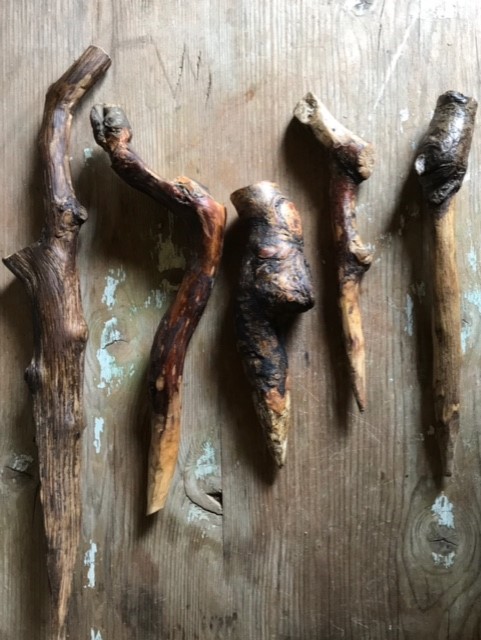 I'm a trained carpenter. I love whittling tools for the garden (see photo, right).
Anthony Minghella asked me to edit a scene in one of his films.