Support your local cinema!
Electric Palace has partnered with Feminista Film Festival to bring you a new selection of inspiring short films about women and girls.
From the Alaskan wilderness, via Rio to the hills of Yorkshire, it's a programme of daring, witty and inspirational films, and also includes a real treat for all you sea swimming fans out there!

Pay as you can - 50% of each £5 ticket will benefit Electric Palace. If you choose to make a donation, 100% of your donation will go directly to the cinema.
Watch the films via Eventbrite >>

After your purchase, you'll be emailed a link and password to watch the programme.

The film programme will be available for viewing from Sunday 26 April through Sunday 10 May 2020.
Thank you. Your support means a lot to us.
Note: This is a different programme than the films we screened in March 2020. That evening proved to be very popular, so we have collaborated with Feminista to put together another selection of films that we think you'll love!
About the Feminista Virtual Tour
Feminista screens the most inspiring films about women and girls. This 62-minute programme includes the following films:
Denali's Raven
For climber, skier, and guide Leighan Falley, the mere sight of the Alaskan wilderness elicits an insatiable wanderlust. To reconcile her adventurous spirit with the demands of parenthood, she would need to learn to fly.

Duration: 9:02
Director: Renan Ozturk
Finding Joy
This film is a poem written & read by Jo Moseley, 54, about the joy of tiny, midlife adventures in the sea & hills of Yorkshire, in the north of England.

Run time: 2 minutes
Director: Jo Moseley
The Honey and the Bears
Members of the Harlem Honeys and Bears, a synchronized swim team for seniors, describe the freedom of the water.

Duration: 3:30
Director: Veena Rao
The Monolith
Pioneering NYC artist, Gwyneth Leech, enters a midtown art studio only to find that her skyline view will soon be blocked by the construction of a high-rise hotel.

Duration: 10:03
Director: Angelo J. Guglielmo, Jr.
Stumped
Maureen "Mo" Beck is a kick-ass rock climber who just happens to be one-armed and hilarious. This is a must-see film!

Duration: 25:05
Director: Taylor Keating and Cedar Wright
Journey to Your Dream
The journey to your dreams always starts from within. This is the story of Ingrid Silva, one of the world's best emerging dancers.

Duration: 4:44
Director: Ben Briand
Chasing the Sublime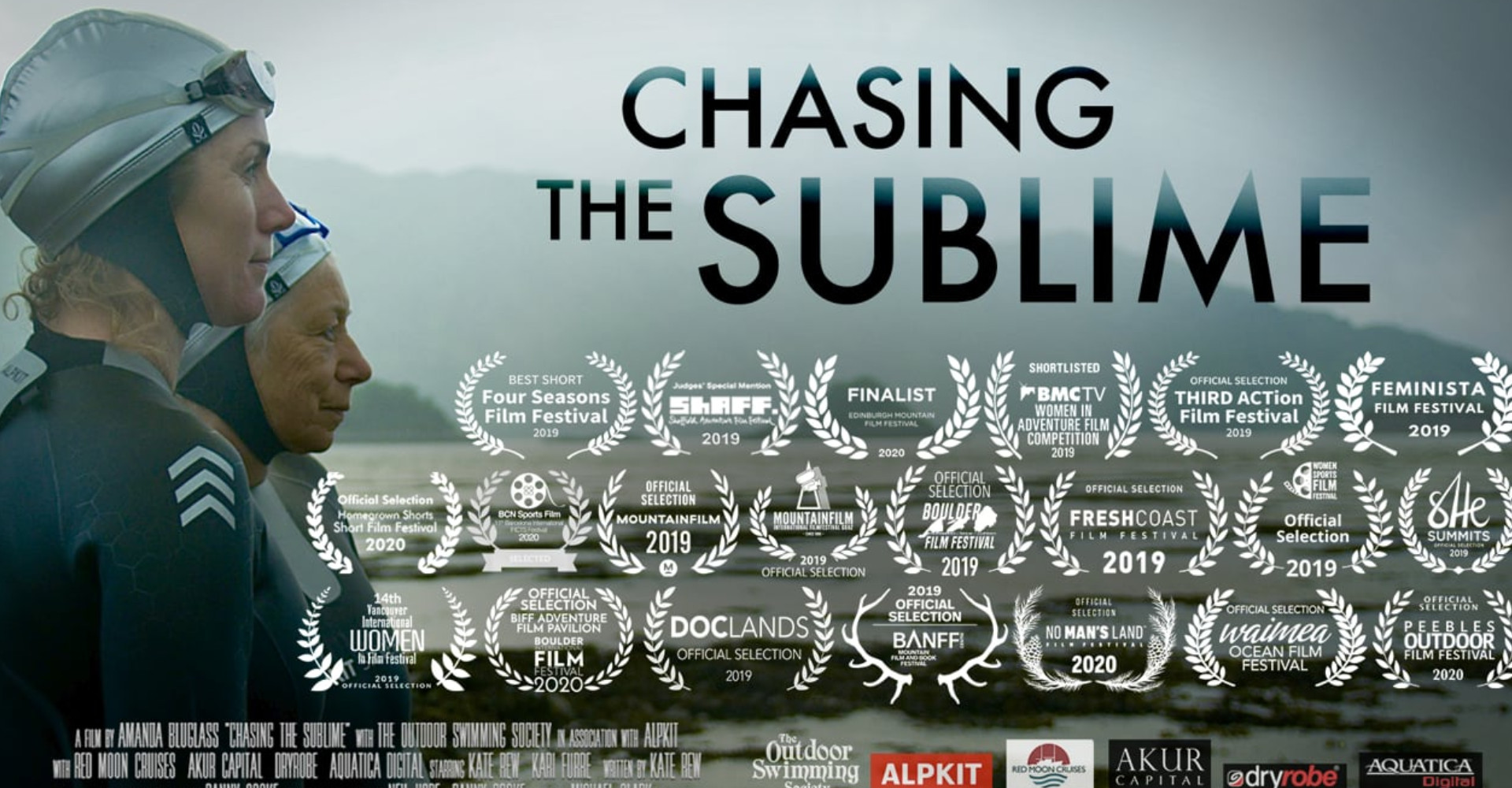 Chasing the Sublime is a mesmeric look at why adventurers adventure, and swimmers swim. Shot in Loch Hourn, Scotland, in 2018, the film documents the swimming adventures of Kate Rew and Kari Furre of the Outdoor Swimming Society.

Run time: 6 minutes 30 seconds
Director: Amanda Bluglass
Watch the films via Eventbrite >>
Lockdown film highlights galore!
Sign up to our weekly enewsletter to get curated picks of all the film-related entertainment available to you at home. Get the enewsletter >>