One of the things that makes the Electric Palace such a great place to visit is our fabulous, dedicated volunteer team.
So, who are the people who welcome you when you head up the stairs to the cinema? Find out in our Meet the Volunteers series...
Name: Suzy Caddell

What prompted you to volunteer at the cinema?
I moved to Hastings in July 2019 and knew a couple of people who work at, or have worked at the cinema. I have a huge love of movies and loved the idea of volunteering, as it meant I could get out, meet some great people and watch a variety of amazing films.
How long have you volunteered at the cinema?
I am one of the newer volunteers, I think, having only been volunteering since October 2019.
What's your favourite thing about the cinema?
The sense of community that surrounds the cinema. It's so cliched and I hate myself for saying it, but it's true. Everyone - the volunteers, audiences and staff are all so warm and welcoming and I love that often there are some audience members who are keen to discuss the films with you. It can really give you a different perspective and is something you don't get watching films at home or in any other cinema I have been to.
What special perk do love as a volunteer at the Electric Palace?
I love being able to watch films that I may not have ordinarily even heard about. My favourite films I have seen while volunteering are ones that I would never have seen otherwise and I love that I have the opportunity to do that. I used to love watching a range of different films and documentaries and that has faded a bit as I've got older, but working at Electric Palace has really brought me back to that.
Volunteers at the Electric Palace sometimes see movies they may not have planned to watch, occasionally outside of their comfort zone or usual taste. Tell us about a film you saw at the Electric Palace that took you by surprise.
There are so many. I wouldn't have ordinarily watched many documentaries in cinemas, but have seen a couple in my short time with the cinema. In particular, I found "Against the Tides" fascinating. No spoilers, but it didn't end how I expected it would and really encouraged me, as I was struggling to train for a half marathon at the time and that seemed like nothing compared to attempting to swim the Oceans Seven!
Tell us about favourite film of yours.
I'm a sucker for David Lynch and particularly a fan of Mulholland Drive. I watched him do a talk about transcendental meditation years ago in Belfast and it was full of fans just wanting to hear about his films. I think I love it because when I first saw it, I hadn't really seen anything like it at the time and, although that is not the case any more, it left me loving films that end with you in a state of confusion!
Tell us a good film to watch that makes you laugh out loud or blub your eyes out.
I love great comedies although I do think they are hard to do (and often become dated very quickly), but the film that has made me cry the most in the last few years is Inside Out – it's just so perfectly made and is both painful and amazing to watch all in one. I do love a good cry at a film though and it would be remiss of me not to mention the time I confessed to a friend that I can't watch Cool Runnings without crying (still true!). Anything where people come together for a positive purpose gets me and the bit where they stand up, lift the bobsleigh and everyone starts applauding... gets me every time.
At the Electric Palace as well as our programme of new films we also have other stuff; such as B Movie nights, live comedy, music, theatre, quiz nights and so on. Tell us about one you've been to.
I've only been to a B Movie night of those listed, but I absolutely loved it. When I talked about community, this is exactly what I mean. The seats are all full and the audience are all so enthusiastic and keen. Robin, who picks the films, is so incredibly knowledgeable (at the one I was at, at least), and he talks with such passion about the films in advance so that you are really excited to watch it.
Do you have a hot tip to share for where you get your film news? A good blog, online reviewer, enewsletter or podcast, for example?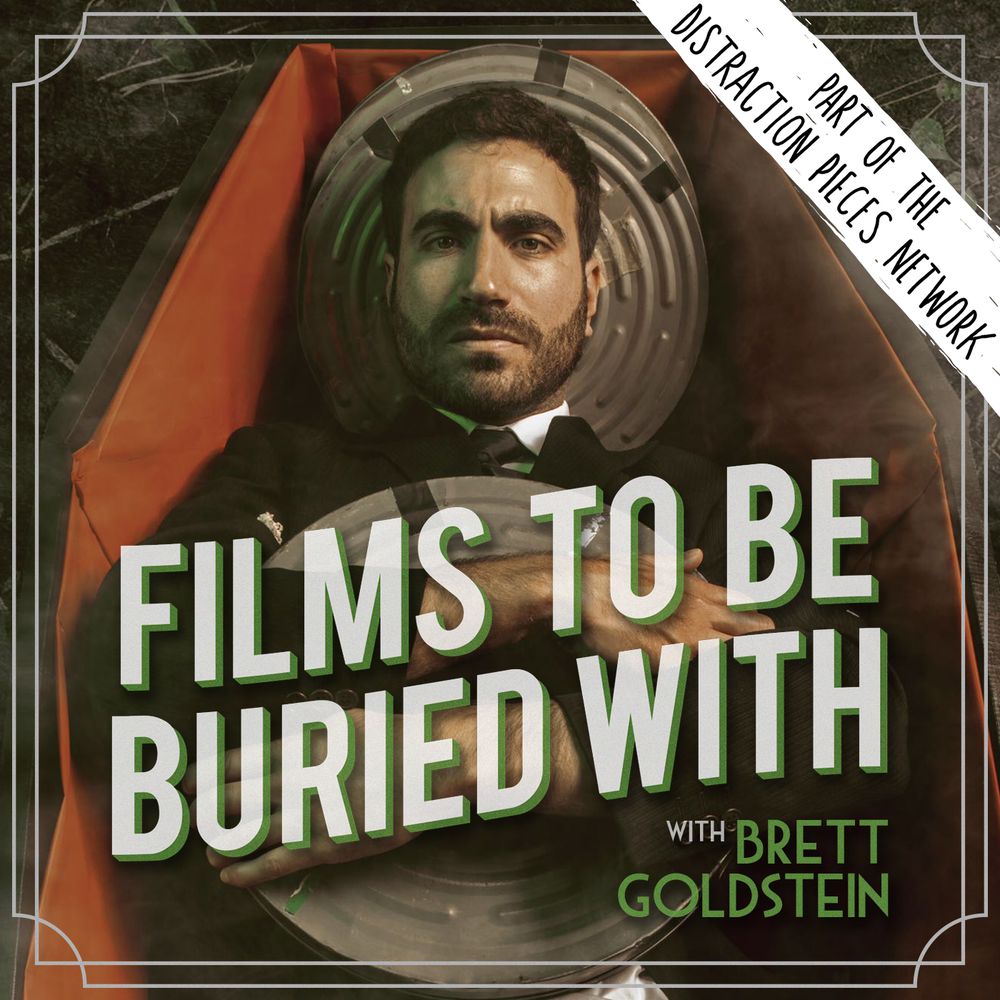 I am a big podcast fan and my favourite is 'Films to Be Buried With' by comedian Brett Goldstein. Every week he interviews a comedian, actor, or someone in the public eye about the films that have meant the most in their lives through a variety of subjects (for example, the first film you saw, one that made you cry the most, scared you the most).
I generally am a big fan of stand up so most of the interviewees he has on are right up my street anyway, but I think every week I come away with at least one or two films to add to my ever growing list of ones to watch.
What's a great sound track you listen to?
There are two that came immediately to mind when I read this question. The Last Waltz by The Band, but that's a slight cop-out as it is a movie about the last ever gig they did, but it's a real default. Another which I haven't actually listened to in a while, but was a staple in my CDs for years while I was growing up is The Commitments (Volume 1 – I wasn't so keen on Volume 2). I'm an indie kid at heart, but you can't beat a bit of soul for the soul.
What's your favourite snack or drink at the cinema?
Just a plain old bag of giant buttons to eat and either water (still or sparkling depending on mood) or a nice red wine if I am feeling fancy. Basically, any food that doesn't make a noise I'm up for.
Finally, tell us something unusual about yourself.
I mean, there's plenty... I'll stick with the fact that I'm scared of stilt walkers. Properly phobic. I can't be near them at all or I start feeling dizzy and sick. Clowns I am fine with, but put someone on a couple of sticks and I freak out. Why? Your guess is as good as mine!