With Short film from Jack in the Green stalwart, Bob Humm
Way of the Morris
A heartfelt, charming docu-ballad of personal reflection on a life rich with the roots and tradition of morris dancing.
Director:
Rob Curry and Tim Plester
Cast includes:
Includes guest appearances from Billy Bragg and Fairport Convention's Chris Leslie
Jack in the Green weekend - With Short film from Bob Humm. Bob and Clare Humm will also appear in full costume!
64 mins / 2011 / UK
*Please read our important information about our Covid-19 safety precautions before visiting.*
As quintessentially homegrown as a game of cricket or a plate of fish-and-chips, Morris dancing is one of England's most ancient roots traditions. And yet to your average man on the street, it's seen as little more than a national joke. And a bad national joke at that. Something to ridicule. Something to be embarrassed about.

Things have always been a little different for actor and filmmaker Tim Plester. Tim hails from a family of Morris dancers, and was raised in the quiet North Oxfordshire village of Adderbury; a community with a proud and fertile dancing history stretching back through the centuries. The tinkling of the shin-bells is part of his heritage. Part of his legacy. Part of his very folklore. And yet, despite the connections, Tim doesn't dance. Never has.

A heartfelt docu-ballad in praise of birthplace, bloodline and rural brotherhood, Way of the Morris follows Tim on a deeply personal journey from the barleyfields of his childhood to the killing fields of The Somme, as he traces the poignant link between the spirited folk revival of the mid-1970s and the true story of the young Adderbury Morris side so decimated by the carnage of the First World War.

Featuring contributions from singer/songwriter Billy Bragg and Fairport Convention's Chris Leslie, and utilizing treasured home-movie footage and rare village archive, what emerges is a timely and evocative exploration of the origins and impulses behind the Morris, and an attempt to understand its curious place within enchanted Britannia's ongoing story.
"An undeniably charming film about morris dancing that, despite its jokey title, turns out to be a very personal essay-meditation on identity and tradition" - The Guardian
PLUS: We'll be screening a short film from local filmmaker, Bob Humm, who is a key figure in Hastings' annual Jack in the Green celebrations. Read our interview with Bob Humm. Bob and Clare Humm (pictured, below) will also appear in full costume for the evening.
Photo credit: Andrew Kötting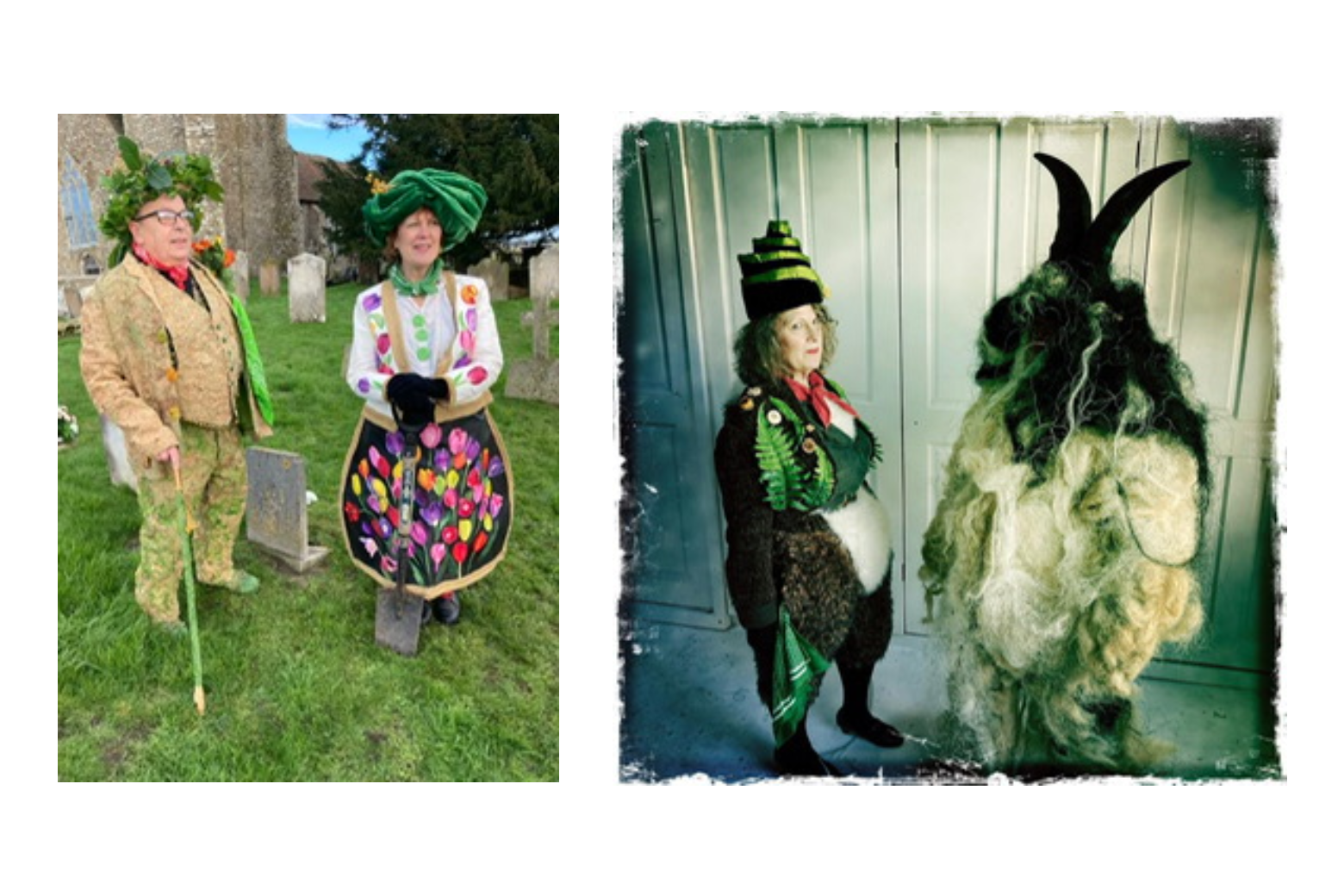 How you can support the Electric Palace:
Support us on social media by sharing our posts and events
Thank you.