Join us for the launch of our new 'Out on Tuesday' screenings - includes Q&A & short film
Co-dependent Lesbian Space Alien Seeks Same
A silly, goofy, hilarious date movie for couples of all orientations, in which three lesbian space aliens come to Earth and one falls in love with an "Earthling". Plus, director's Q&A and short film.
Director:
Madeline Olnek
Cast includes:
Lisa Haas, Jackie MOnahan, Susan Ziegler
'Out on Tuesday' screenings In partnership with Peccadillo Pictures. Includes Q&A with the director, plus short film 'Counter transference'
76 mins / 2011 / US
This is a hilarious black-and-white sci-fi romantic comedy that charmed the pants off critics and audiences at the Sundance Film Festival where it world premiered. The film's since gone on to slay at a slew of festivals and won a special award at OutFest in Los Angeles, named by Autostraddle as one of the "Top 14 Heterophobic Movies of all Time."
Three lesbian space aliens come to Earth, and one of the aliens, Zoinx, falls in love with an employee at a greeting card store named Jane. Jane shyly returns Zoinx's affection and they begin a romance, though Jane does not know that Zoinx is a space alien. In the meantime, Jane, Zoinx, and Zoinx's friends do not know that they may be in trouble: there are two government agents - men in black - monitoring Jane as she starts to become closer to a woman who the men feel does not belong on this planet.

Olnek's sensibility is singular, and the work of the cast - notably the sweetfaced Haas and the hilariously robotic Ziegler - make for a movie that seeks, and earns, affection. This enormously likable movie keeps sexual politics on the back burner and the universal search for connection front and centre... Ed Wood would be proud. It's silly, goofy and singular as its look-twice title its a hilarious date movie for couples of all orientations.
This film is F-Rated. The F-Rating is applied to all films which are directed by women and/or written by women.
We'll have a Q&A after the film with director Madeline Olnek, and the evening will also include a short film screening of 'Counter Transference'.
About Out on Tuesday screenings
'Out on Tuesday' is a series of regular Tuesday screenings in partnership with Peccadillo Pictures, which has brought ground-breaking LGBTQ+ stories to screens since 2000.
Join us on regular Tuesday evenings to celebrate the rich tapestry of LGBTQ+ experiences with bi-monthly films alongside conversations with filmmakers, producers, and industry experts as they share their inspirations.
Cinema Cats exhibition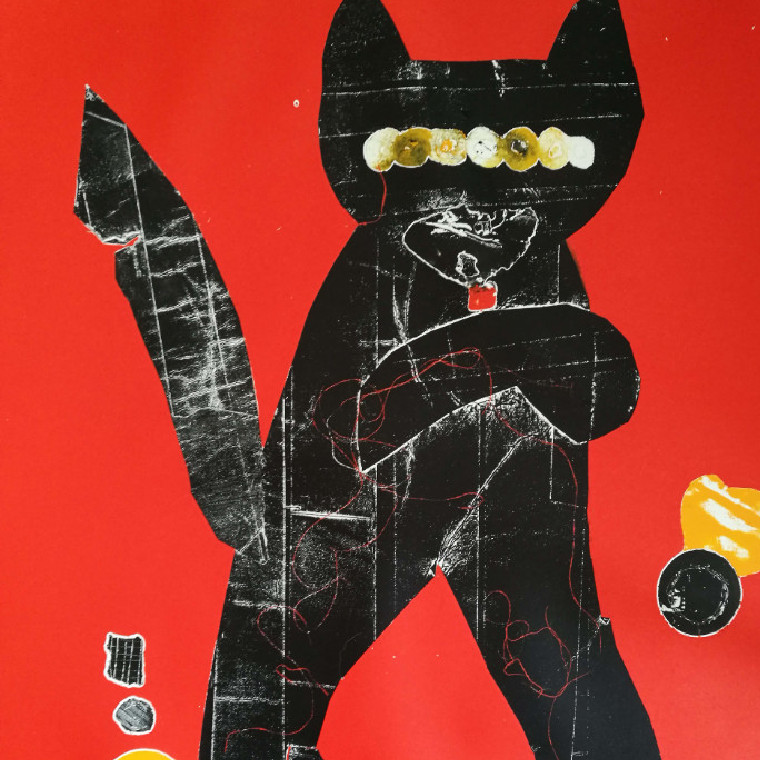 Pop along before the screening (doors open 30 mins before the film start time) to see our Cinema Cats art exhibition, on display as part of Coastal Currents 2023 during September 2023.
How you can support the Electric Palace:
Support us on social media by sharing our posts and events
Thank you.