The Electric Palace first opened its doors in October 2002.
Twenty years on, thanks to such overwhelming community support, we're delighted to still be here in the heart of Hastings Old Town, screening an eclectic mixture of films and putting on an array of special events.
This October we're looking forward to welcoming you to celebrate our 20 year anniversary. As well as our usual programme of recent releases, we'll be screening a selection of handpicked films that salute and convey the magic of cinema.
From 1993's Joe Dante gem Matinee, to the cult '80s drama The Last Picture Show, and a B Movie cinema-based classic The Tingler in between, we invite you to come along to help make our 20th celebrations extra special.
See these powerful cinema-themed films coming soon during October:
The Cinephiles: Thursday 6 October, 11am & 7.30pm
Imagine going to the cinema every single day! This group of retired women does just that to ease loneliness and forget the passage of time. A truly inspiring documentary.
Matinee: Friday 7 October, 7.30pm
As loving an homage to the romance of cinema-going as Cinema Paradiso.See this charming comedy that salutes the allure of the B-movie. Starring John Goodman and Naomi Watts.
Buster Keaton on inimitable form in celebrated silent era masterpieces. A treat to see on the big screen!
Woody Allen toys with reality and fantasy meshing his trademark wit with cheerful audacity in this very cute film set in the film world.
Demons: Friday 14 October, 7.30pm
An intense, incredibly entertaining, heavy metal-infused slice of '80s horror madness, where the victims have big hair and the monsters come down into the audience to bite your face off! Hosted by The Cult Film Club - Extreme
A love letter to independent cinemas, homely and snug with charm that money can't buy. Sound familiar? See this heartwarming comedy classic starring Peter Sellers.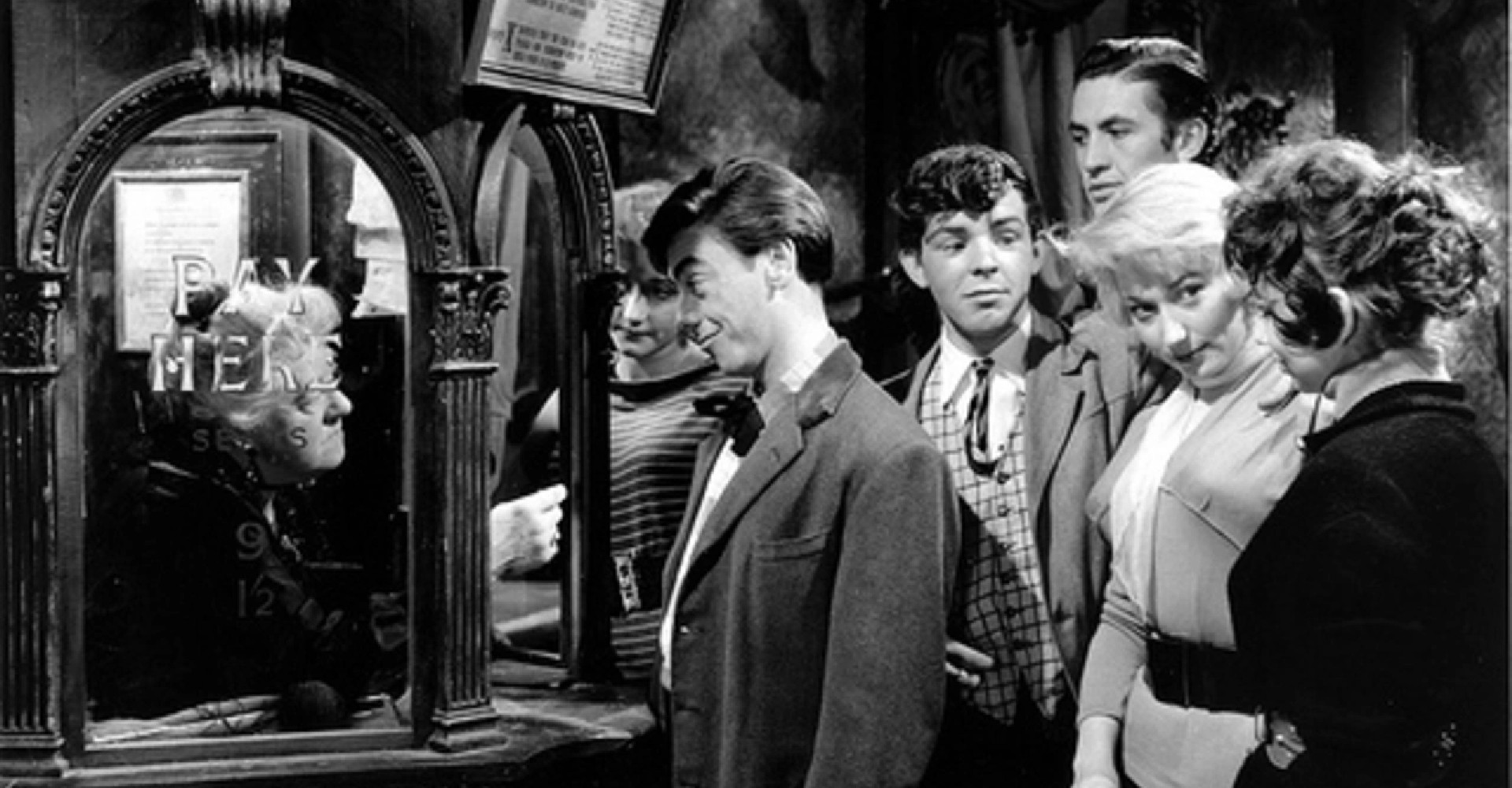 Critically acclaimed, important cautionary tale to show what we lose when cinemas close.
A multi-award winning feature, combining political satire and surreal humour, resulting in an enthusiastic manifesto for the freedom of the artist and humanity.
The Tingler: Sunday 30 October, 7.30pm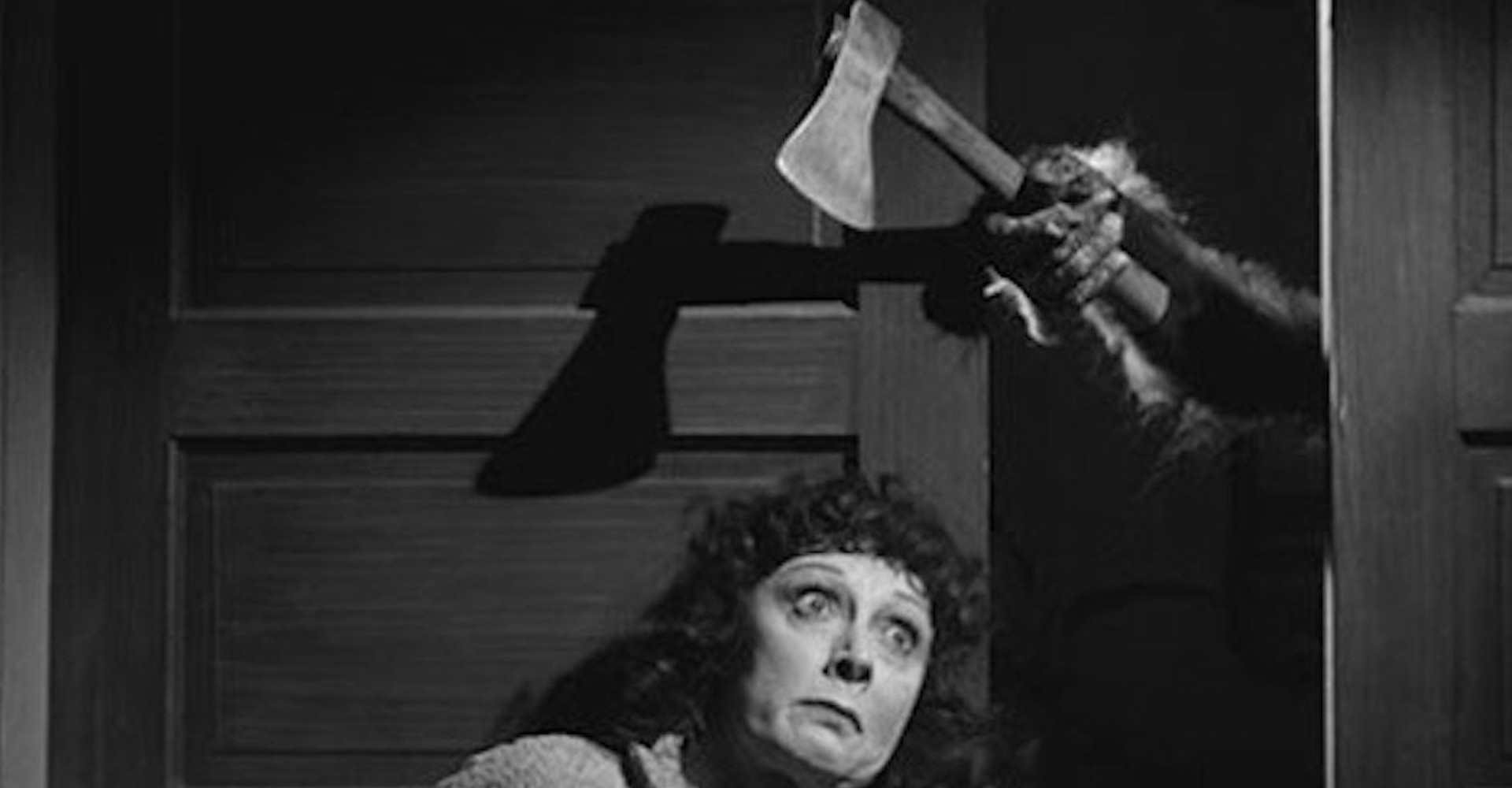 The B Movie Fan Club returns with a schlock creature B Movie! A scientist discovers a parasite in human beings, called a "tingler", which feeds on fear.

Please email us at marketing@electricpalacecinema.com with your memories about the cinema's first 20 years to help us share our 20th anniversary news with the broader community.
Here's a memory from one of our cinema regulars, David Hazleton:
"We all crowded into the cinema on a recent Thursday morning... Haven't we got anything better to do on a beautiful Summer's day? Well, no we haven't actually! There are no seats left, it is a sell out. I am on the front row... it's OK, though, as I can stretch my legs as I enjoy my cuppa. The licorice is ready and off we go!"
"Who knew that adventures in a parallel universe could be so much fun? We LAUGHED, we CRIED, it's all about multi-verses we were told, but we found it ABSURD when people's fingers turned to hotdogs! We GASPED and SHOUTED and we CRIED. Again we were AMAZED to learn about SEX TOYS from the wonderful Dierdre and others, and we found out in the end that it was all about LOVE and that is what makes the world go round. We all went home HAPPY, but exhausted after such JOY. Thank you ELECTRIC PALACE for such memories over the years." - David Hazleton went to see EVERYTHING EVERYWHERE ALL AT ONCE.
The Electric Palace's first 20 years
"We began in 2002 with some basic equipment, rather uncomfortable chairs and the tireless help and enthusiasm of friends, family and volunteers. Twenty years later we have grown from strength to strength and survived the pandemic," says Electric Palace co-founder and director, Rebecca Marshall (pictured, right).
The Electric Palace is proud to have spent many years participating in many community events, including Coastal Currents Arts Festival, Jack in The Green celebrations, Old Town Week and Hastings Fat Tuesday.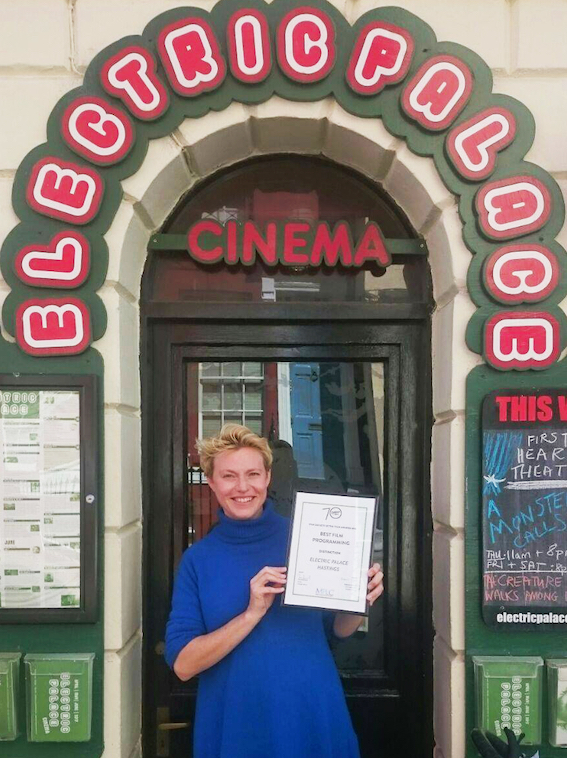 We've also put on many events, seasons, and festivals, including Shot by the Sea, outdoor screenings, Summer Music Seasons hosted by comedy writer, music journalist and author David Quantick; the Formative Films series; the Book to Film Club; the Young Electrics film programmers group, and more besides.

"We are particularly proud that for more than 20 years the cinema has played a huge role in providing a platform not only for filmmakers in Hastings to screen their work and gain audience feedback, but also for political and social debate around a wide range of issues from climate change to women's rights, using films and documentaries as starting points."
"We hope you enjoy our month-long celebration of cinema to help mark our 20th anniversary - and here's to 20 more years of film inspiration! Thank you so much for all your support," adds Rebecca.
Stay up to date with our news and listings via our weekly enewsletter: