About the B-Movie Fan Club curator, Robin
Robin Knowles, now 18, started programming the monthly B-Movie season at the Electric Palace Cinema when he was 13 years old.
The original idea behind the club was both to celebrate the B-Movie genre and also to create an event which provides Robin, who has autism, with a way of accessing an independent social life and make more connections.
Robin continues to be a huge fan of B-Movies and has a wealth of information on sci-fi, fantasy and B-Movies. Although Robin is reluctant to introduce the films, he is a great welcoming host and will, if engaged, give way more information than most people want! He is interested in reaching a wider audience and developing the programme.
Join us every month for your B-Movie fix! Free space candy included with every ticket.
See the amazing B Movie cake (pictured), and Robin sharing the history of the B Movie Fan Club screenings - video via Facebook:
Coming up:


The Oblong Box
Sunday 27 March, 7.30pm
Julian Markham keeps his disfigured brother locked in a tower of his house, but does he stay put? You guessed it, NO!

The cast also includes Christopher Lee, Rupert Davies and Sally Geeson.
Book now for The Oblong Box >>
The City of the Dead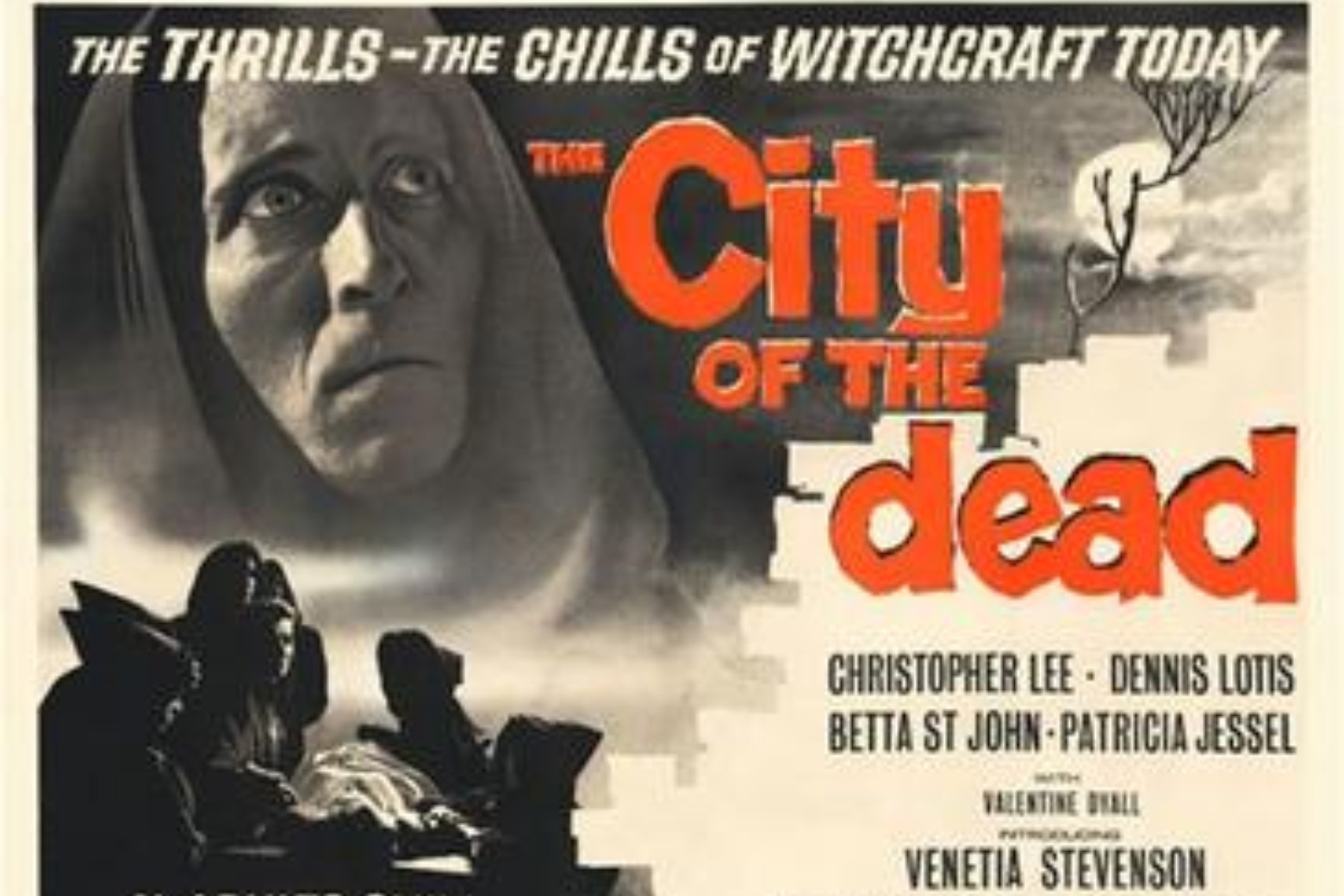 Saturday 30 April, 7.30pm
Persuaded by Professor Driscoll (played by Christopher Lee) to 'research' the 'former' devil worshipping town of Whitewood, his female assistant finds that the Devil has not been dormant! Oh, and she stays at The Raven Inn... Duh!
Book now for The City of the Dead >>

Get your film poster in aid of the Electric Palace
Get your limited edition Robby the Robot poster (pictured, above) - order now and collect at an upcoming B Movie night.
All profits go to the programmer Robin's travel funds for a trip to America to visit all of the surviving drive-in cinemas (367 apparently!).
All sizes available, £15. Email John Knowles to order.
Join the B Movie Fan Club page on Facebook to find out more.