Formative film series - With Guest introduction from crime fiction author, william Shaw
The Long Goodbye
A noir mystery that is one of the outstanding American films of its era and arguably Altman's finest.
Director:
Robert Altman
Cast includes:
ElliotT Gould, Sterling Hayden
Formative films series
With Intro from Author William Shaw
112Mins / 1973 / USA
*Please read our important information about our Covid-19 safety precautions before visiting.*
Our Formative Films series invites special guests to present a film that was influential to their lives and to share the reasons for their choice. The series continues this season with crime fiction writer William Shaw, who has chosen Robert Altman's 1973 noir mystery, The Long Goodbye, based on Raymond Chandler's 1953 novel.
Nothing says goodbye like a bullet. When private eye Philip Marlowe (Elliott Gould) is visited by an old friend, this sets in train a series of events in which he's hired to search for a missing novelist (Sterling Hayden) and finds himself on the wrong side of vicious gangsters.

So far so faithful to Raymond Chandler, but Altman's inspired adaptation of the writer's most personal novel takes his legendary detective and relocates him to the selfish, hedonistic culture of 1970s Hollywood, where he finds that his old-fashioned notions of honour and loyalty carry little weight, and even his smoking is now frowned upon.

The Long Goodbye is now regarded as one of Altman's best films and one of the outstanding American films of its era, with Gould's shambling, cat-obsessed Marlowe ranking alongside more outwardly faithful interpretations by Humphrey Bogart and Robert Mitchum.
About William Shaw:
William Shaw's crime fiction book series featuring DI Alexandra Cupidi, is set not far from the Electric Palace, in Dungeness, Kent. Cupidi lives with her daughter Zoë, and is trying to hold down a job in the Kent Serious Crime unit. His latest in the series is The Trawlerman.
Cupidi also featured as one of the characters in Shaw's 2016 novel The Birdwatcher. The Birdwatcher, set in Kent and Northern Ireland, was longlisted for the Theakston's Old Peculier Crime Novel of the Year, and hailed as "a contender for thriller of the year" in The Sun. His books have also been nominated for a Barry Award, and the CWA Historical Dagger.

Author Peter May calls him 'a superb storyteller', and Peter James has hailed him as 'one of the great rising talents of UK crime fiction.'
"William Shaw is a superb, flowing writer, both of police procedure and personal relations, and perhaps England's most adept at using dialogue to propel his always intelligent stories." - The Times
"If you're not a fan yet, why not?" - Val McDermid
Before becoming a crime writer, William Shaw was an award-winning music journalist and the author of several non-fiction books including Westsiders: Stories of the Boys in the Hood, about a year spent with the young men of South Central Los Angeles, and A Superhero For Hire, a compilation of columns in the Observer Magazine.

Starting out as assistant editor of the post-punk magazine ZigZag, he has been a journalist for The Observer, The New York Times, Wired, Arena and The Face and was Amazon UK Music Journalist of the Year in 2003.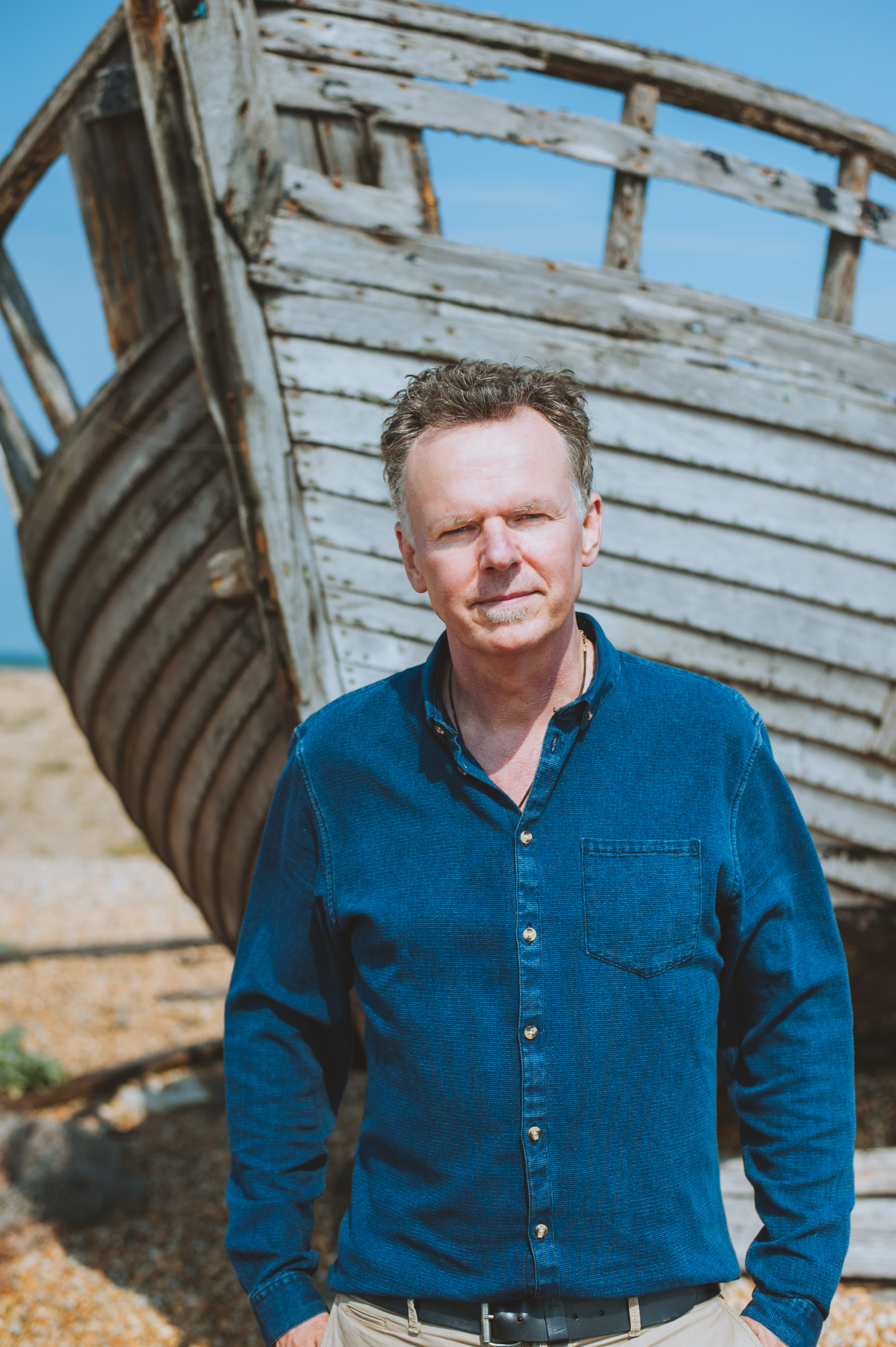 How you can support the Electric Palace:
Support us on social media by sharing our posts and events
Thank you.