The lovely Robin Knowles who heads up our B Movie Fan Club monthly screenings has been getting creative, all in the name of charity!
Get yourself a special poster version of Robin's painting of Robby the Robot - a fictional character and science fiction icon who first appeared in the 1956 film Forbidden Planet: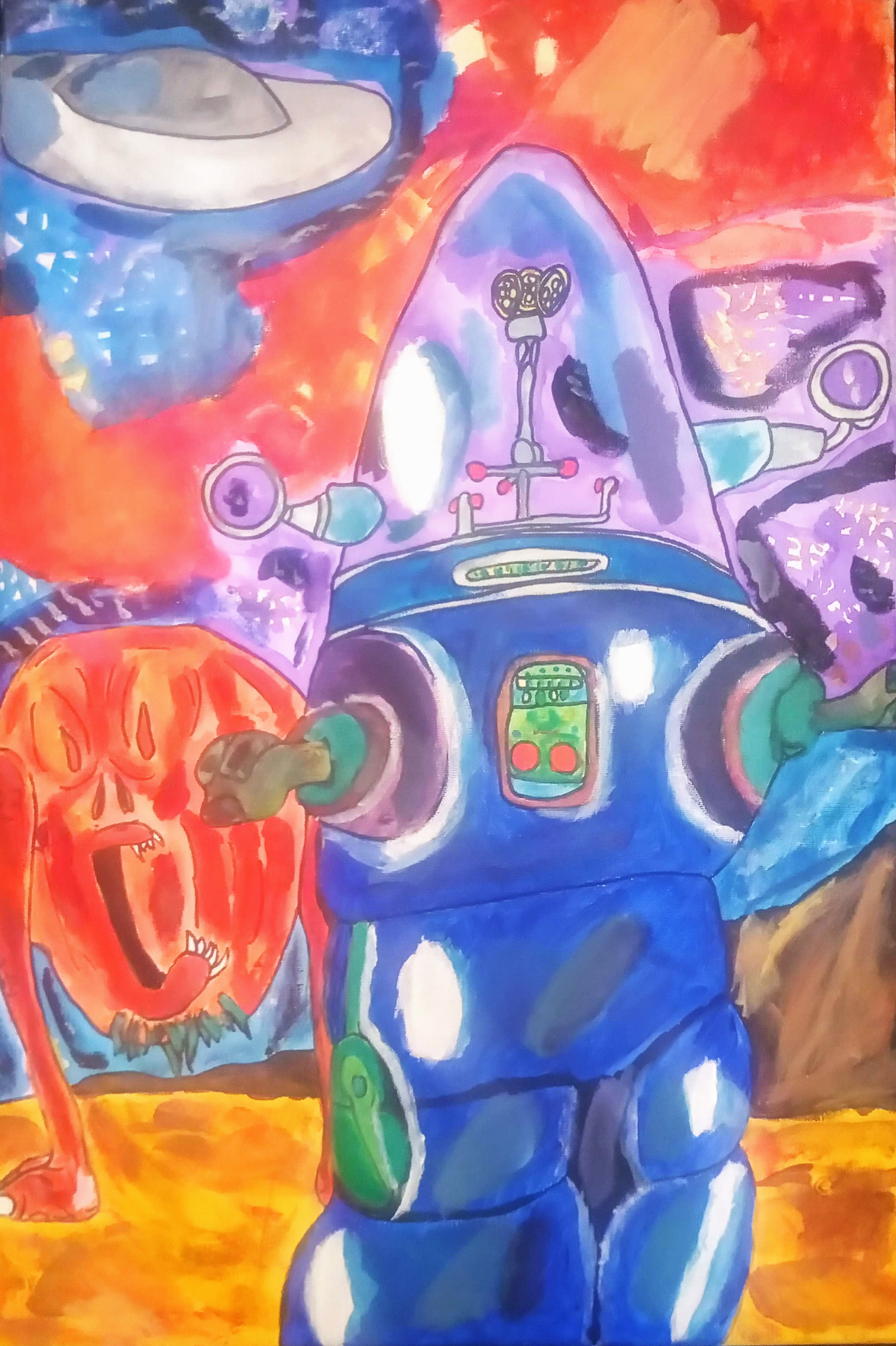 Posters are printed on high quality A2 poster paper and cost £20 each, with proceeds after costs all going towards the Save the Electric Palace campaign.
Posters will be printed on demand, so please Email John Knowles to order yours.
You can collect your poster at one of our upcoming B Movie screenings.
See Robin sharing the history of the B Movie Fan Club screenings - video via Facebook:
Keep updated about the latest B Movie Fan Club listings and our other events: