Update 23 August 2020: You can see a summary of the survey results below, and since we reopened on 20 August, here are a few of the comments we've received from customers:
"Very well organised measures"
"Was nervous about wearing a mask for the film but it wasn't as bad as I expected. Now I've been I'll definitely come back."
"Shame there are no snacks"
"Feel a bit tiddly drinking prosecco through a straw"
"The maximum number of 15 people in the cinema felt really spacious"
A few snaps from our reopening week: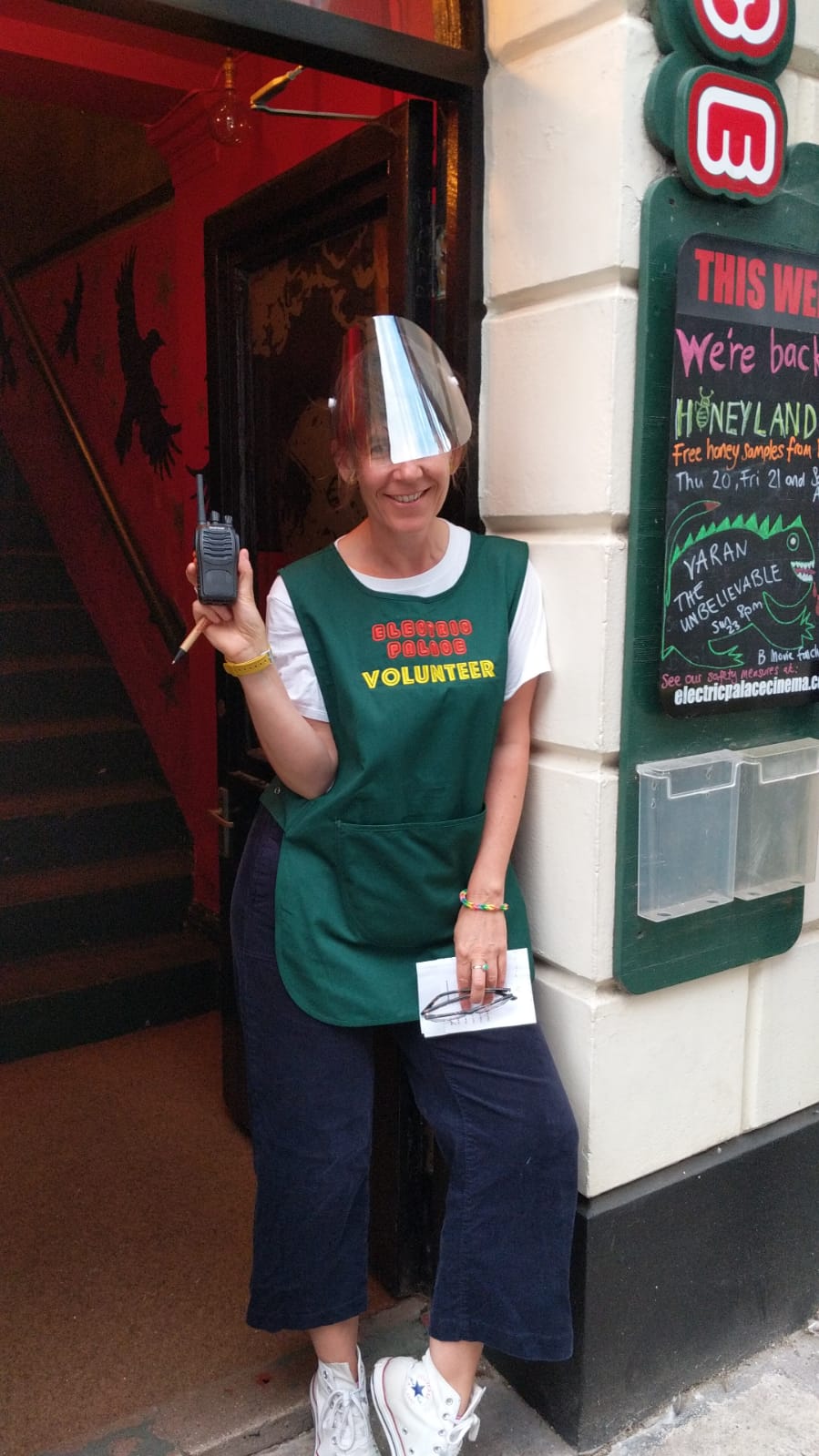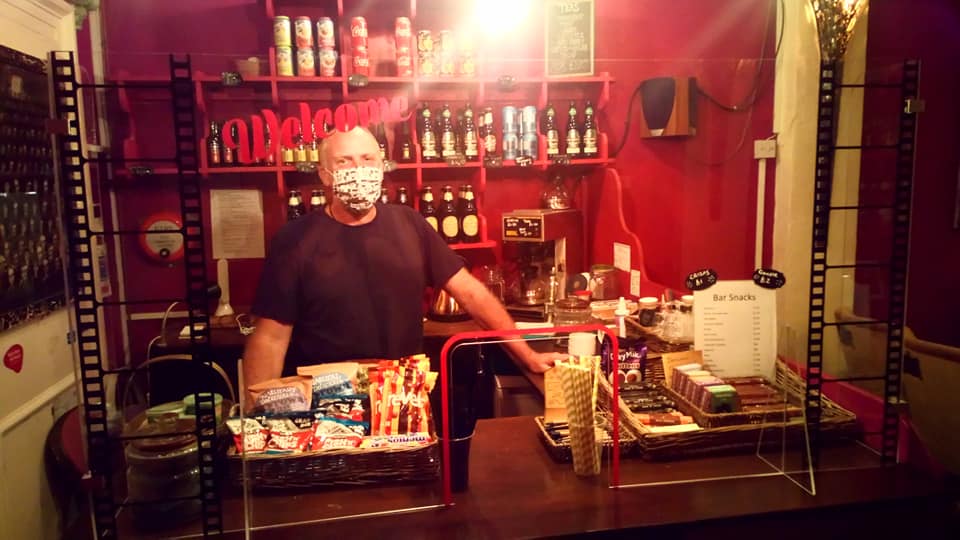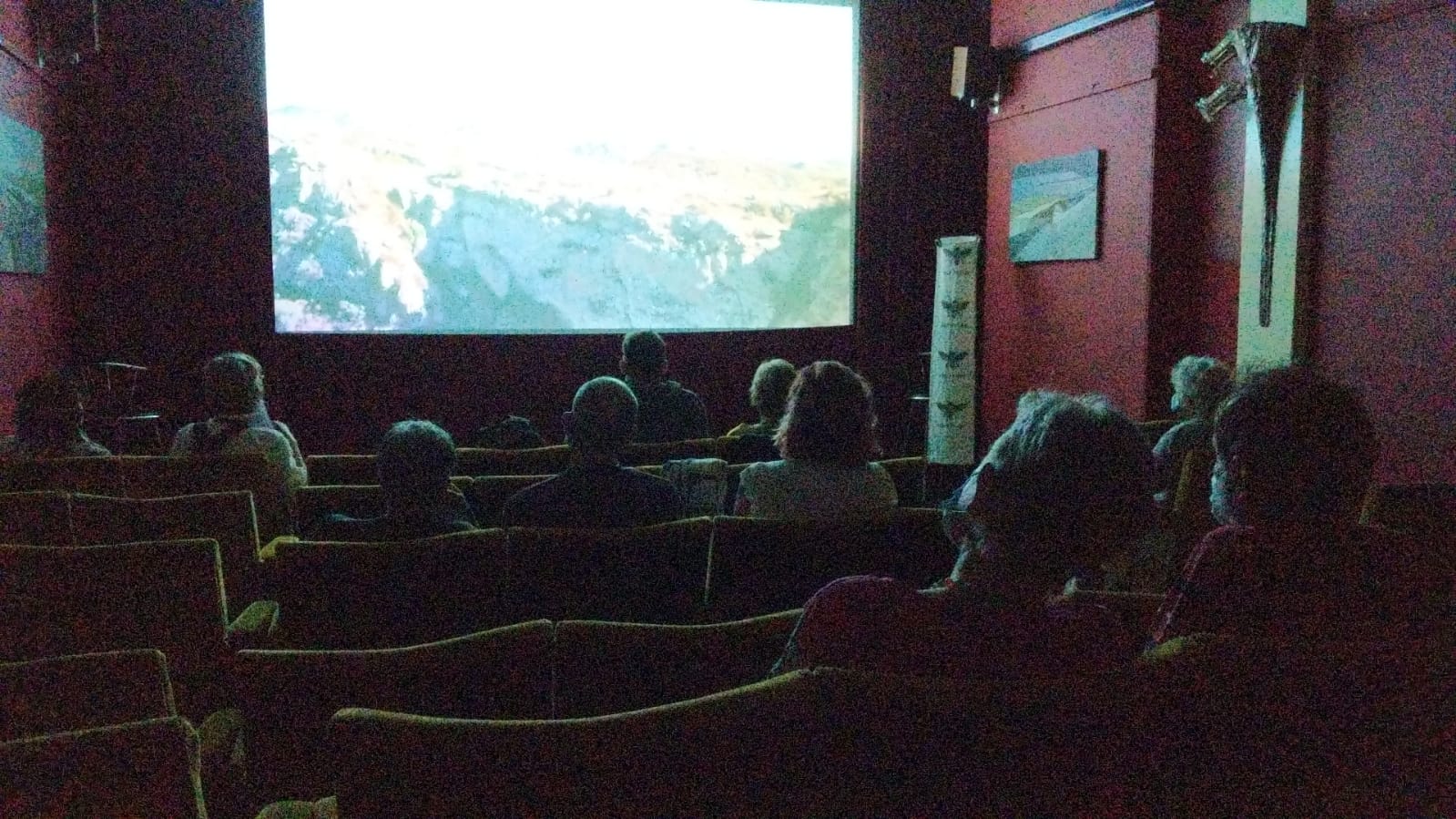 Summary of the survey results:
Question 1: There is conflicting advice about wearing masks. To err for the time-being on the side of caution, would you be prepared to wear a facemask during the whole film?
Yes: 92%
No: 8%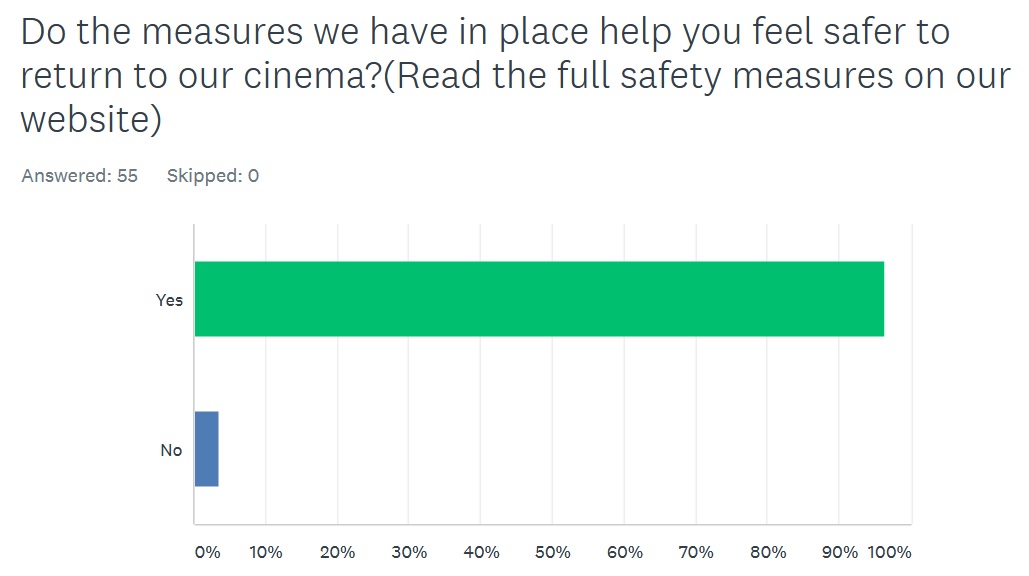 Q2: Do the measures we have in place help you feel safer to return to our cinema?
Yes: 96%
No: 4%
Q3: Do all the measures put you off coming to the cinema?
Yes: 19%
No: 81%
Q4: Do you think we should ban snacks in order for masks to be effective? Drinks can be consumed with a straw in this case.
Yes: 74%
No: 26%
Q5: What concerns/observations do YOU have that we might have missed?
Concerns noted:
We will open doors at 7.15pm instead of 7pm.
People don't really want to wear a mask and feel sad that it seems they have to get used to it for now.
Some people will wait until later to return to the cinema.
Concern about glasses steaming up from the masks.
Regarding staggered exit - people want to make sure they can watch the credits and are not asked to leave too early. You will have to all watch the credits!
It will be strange trying to drink tea or coffee with a straw.
People worried about needing the toilet during the film - you can use it!
Worry about fresh air in the venue - we are keeping the cinema door open and a window to allow greater natural air-flow. We are installing new black-out blinds so that light won't flood in the back door.
People cross that you can only book tickets online - unfortunately at this moment, online booking is the only way we can see to safely manage and seat people attending the cinema.
Another concern was if families can sit together - online booking means that we can sit families and groups together.
Q6: Would you like to come to the Silver Screen event on Thursday mornings?
Yes: 74%
No: 26%
Q7: Film suggestions:
Thanks for your great suggestions - we have noted them. They include:
Live performances - we very much look forward to reinstating these when the measures ease
British Films
More Classic films
Biographies
Parasite
Classic Hitchcock
Truffaut - Especially the five Antoine Doinel comedies
B Movies
Brian Jones Documentary
Films by Dave McKean - we are delighted to announce Dave McKean will be appearing in person at the cinema to perform live narration to his films, coming up in September. Look out for the confirmed date coming soon, and find out more about McKean.
Q8: Are you looking forward to returning to the cinema?
Yes: 92%
No: 8%
Thank you so much for your responses and support. We will announce the winner of the Friend of the Electric Palace membership very soon.
We look forward to welcoming you back to the cinema when we reopen on 20 August. Book online now.
Don't forget, you can also hire the cinema for your own event. Check out our special offer for multiple bookings (see details on our hire page).