The Electric Palace Cinema presents its second annual 'Dear Future Film Festival'.
Featuring a collection of films and special events, hosted by Clare Whistler and Rebecca E Marshall, Dear Future Film Festival 2022 celebrates ways of future thinking, fusing themes of ecology, wonder and love.
Events run from Thursday 3rd to Sunday 6th November.
Co-curator of the festival, Clare Whistler says of the programme:
"This year there is more of a concentration on climate with two days that centre around water and bees. You'll experience a quirky selection of films both short and feature length, live talks and performance, conversations about ways to think of the future as a love letter for the imagination! Films you might never come across!"
Book now for these awe-inspiring events:
The Moon and Sledgehammer - Thursday 3 November, 11am
Dir: Philip Trevelyan, 1971, Cert: U. Runtime: 65mins, UK
The Moon and the Sledgehammer is a film that celebrates the unique independent lifestyle and philosophies of a real family in West Sussex: Mr Page; his two sons Jim and Peter; and his two daughters, Kathy and Nancy – so relevant today in times of eco-awareness. We present the film to consider sustainability, skill, devotion, imagination and making the most of the discarded materials you find around you.

When Philip Trevelyan was asked why he filmed the family he replied "I found them freer than most people. They had found a way of enjoying life and I wanted to capture that". Maxine Peake chose 'The Moon and the Sledgehammer' as her Desert Island Doc at the Sheffield Doc Fest: "They can fix anything! What's extraordinary about it is I don't think you could ever make another documentary like it ever again. It's beautiful; very poetic. He's very articulate, Mr Page. They sort of all are. There's something about all of them that their use of language is extraordinary. They feel like some sort of poem; an ode to another way of life. The old English ethos, the connection with the land, the pagan element running through… Something very magical and quite spiritual about it…."

Come to this special screening to see why this extraordinary film has continued to captivate audiences over five decades and why its popularity has increased even more since the onset of the pandemic.
Book now for The Moon and Sledgehammer >>
All that Breathes - Thursday 3rd November, 7.30pm
Dir: Haunak Sen, 2022, Cert: U. Runtime 97mins, UK / India / USA, Subtitles
In one of the world's most populated cities, cows, rats, monkeys, frogs, and hogs jostle cheek-by-jowl with people. Here, two brothers fall in love with a bird - the black kite. From their makeshift bird hospital in their tiny basement, the "kite brothers" care for thousands of these mesmeric creatures that drop daily from New Delhi's smog-choked skies. As environmental toxicity and civil unrest escalate, the relationship between this Muslim family and the neglected kite forms a poetic chronicle of the city's collapsing ecology and rising social tensions. Director Shaunak Sen explores the connection between the kites and the Muslim brothers who help them return to the skies, offering a mesmerizing chronicle of inter-species coexistence.
"A remarkable, vital work of cinema" - Sight & Sound
"Meditative and affecting...beautiful" - The Crack
Book now for All That Breathes >>
Dear Bees - Friday 4th November, 7.30pm
Join us for an evening of bees, and looking at the world through different eyes.
'My Hive Mind' - Dir: David and Nell Thomas, 2022, 19mins, UK
'My Hive Mind' tells the story of a year with inspirational Hastings' beekeeper Katharine O'Brien. Through Katharine we learn to share her love of the bees and get a fascinating glimpse into their lives. But when tragedy befalls the hives Katharine questions everything...

'My Hive Mind' was made by Hastings based filmmakers Dave & Nell Thomas, husband and wife documentary makers who spent almost a year filming with Katharine. Looking for a story to reconnect them with nature following 18 months of lockdown, they found Katharine and immediately began to share her love of the bees.
David Thomas will be in conversation with Katharine.
Katharine is the founder of Bee Potion Community Interest Company. As a bee-keeper she challenges conventional forms of beekeeping; "When we think it took approximately 12 bees to make a teaspoon of real honey, within my own practice I strive to find ways that support sustainable and ethical forms of working with bees and nature."
I Am Bee - 2022, 7mins, UK
An immersive bee's-eye-view film transports you through the lifecycle of a bee.

Live Reading: 'The Bees'
Laline Paull reads from her novel 'The Bees.'
Thrilling and imaginative, The Bees is the story of a heroine who changes her destiny and her world.
The Handmaid's Tale meets The Hunger Games in this brilliantly imagined debut novel. Laline Paull's chilling yet ultimately triumphant novel creates a luminous world both alien and uncannily familiar.

Followed by conversation with Laline, David and Katharine what we can learn from the natural world (beginning with bees/beekeeping) about the processes of creativity and collaboration.
'Working to Beat the Devil' - Dir: Chu-Li Shewring & Adam Gutch, 2014, 24mins, UK
An ageing scientist, troubled and confused by remembrances from his past, toils night and day to (re-) discover secrets to the creation of life. The creature, struggling for existence in the natural world, journeys unceasingly to find its creator. Composed using fictional, archival and documentary material, the film interweaves semi-biographical elements from the hermetic life of Guy Shewring (the scientist) with an imagined world of his past and future, in which science becomes fiction. Conjuring up Shelley's 'Frankenstein', the natural history films of Jean Painlevé, and speaking in the words of Darwin, the film uses a meticulous sound design and instils a quiet yet powerful sense of wonder in rediscovering the wild shapes of nature.

Chu-Li and Adam live on the Isle of Wight, and often take inspiration from uncanny aspects of the natural world, and the people and creatures who inhabit these environments. They combine non-fiction and fictional approaches in their films. Chu-Li's sound design credits include Hunger (Steve McQueen, 2008), Robinson in Ruins (Patrick Keiller, 2010), Two Years at Sea (Ben Rivers, 2011) and The Falling (Carol Morley, 2014).
Book now for Dear Bees event >>
Vesper - Saturday 5th November, 7.30pm
Dir: Kristina Buozyte & Bruno Samper, 2022, Cart 15, Runtime: 114mins. France / Lithuania / Belgium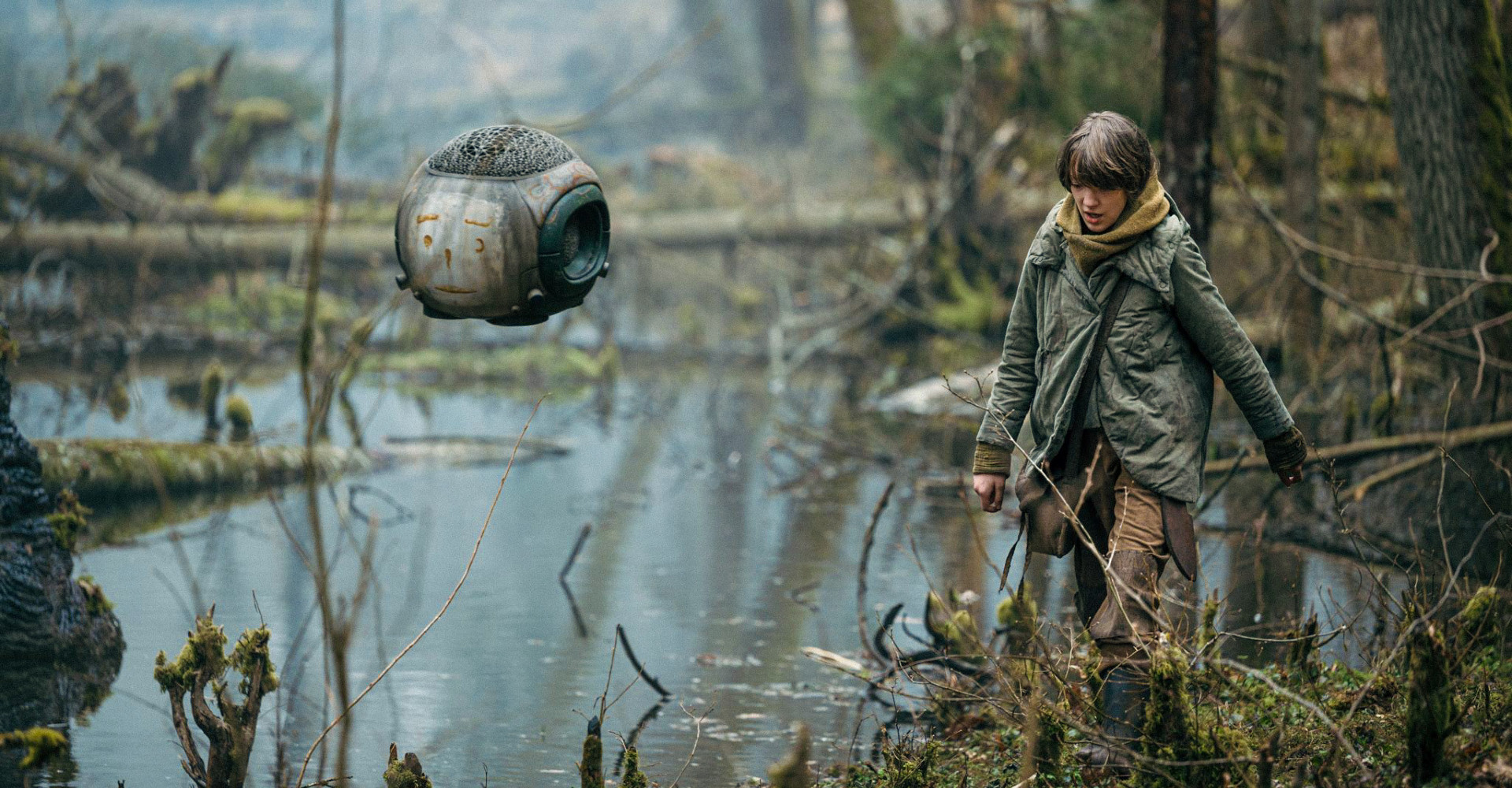 Seeds of Hope: This elegantly visualized dystopian thriller envelops us in the world of a gifted girl fending for survival with her sickly father.
Set after the collapse of Earth's ecosystem, this immersive and powerful story follows Vesper (Raffiella Chapman, His Dark Materials), a headstrong girl surviving in the remnants of a strange and dangerous world with her ailing father, Darius (Richard Brake, Game of Thrones). Featuring incredible performances from an all-British cast, this jaw dropping thriller is full of visually graceful ideas: hybrid plants that resemble deep-sea creatures or woodland mushrooms; and Vesper's computer console, a tabletop scrim of swirling colours.
When Vesper finds the mysterious Camellia alone and disoriented in the woods, she agrees to help find her missing companion. Vesper soon discovers brutal neighbour Jonas (Eddie Marsan) is searching for Camellia, who harbours a life-changing secret. Forced into a dangerous adventure, Vesper must rely on her wits to unlock the key to an alternate future.
A wistful beauty and a delicately imaginative sense of craft sets "Vesper" apart from most post-apocalyptic stories. In these filmmakers' hands, an aerial shot of a speck of light in a forest eloquently expresses Vesper's isolation, and the optimism that might save her.
Dear Water – The Cult of Water plus short films and live music - Sunday 6th November, 11am
I Am Weather
Dir: Rebecca E Marshall & Nichola Bruce, 5mins, 2019, UK
A woman's body shifts and moves through water in a process of doing and undoing. This elemental force moving between torrent, boiling rage and steam, suspends performer Clare Whistler in a slackened gravity that allows shifts between existing and becoming. The film shivers with aversion, uncertainty and moves forward with love. Filmed in The Library of Water in Stykkisholmur, Iceland. The building overlooks the ocean and the town, and houses 24 glass columns containing water collected from the major glaciers around Iceland.
Glitter and Storm
Director: Rebecca E Marshall, 16mins, 2012
Water, sunlight, breathing and skin – this is a submersion into the joy of sea swimming by night and by day. Portraits of swimmers are filmed in the sea off the coast of Hastings in the South East of the UK.
The Cult of Water
David Bramwell, 45mins, Live performance.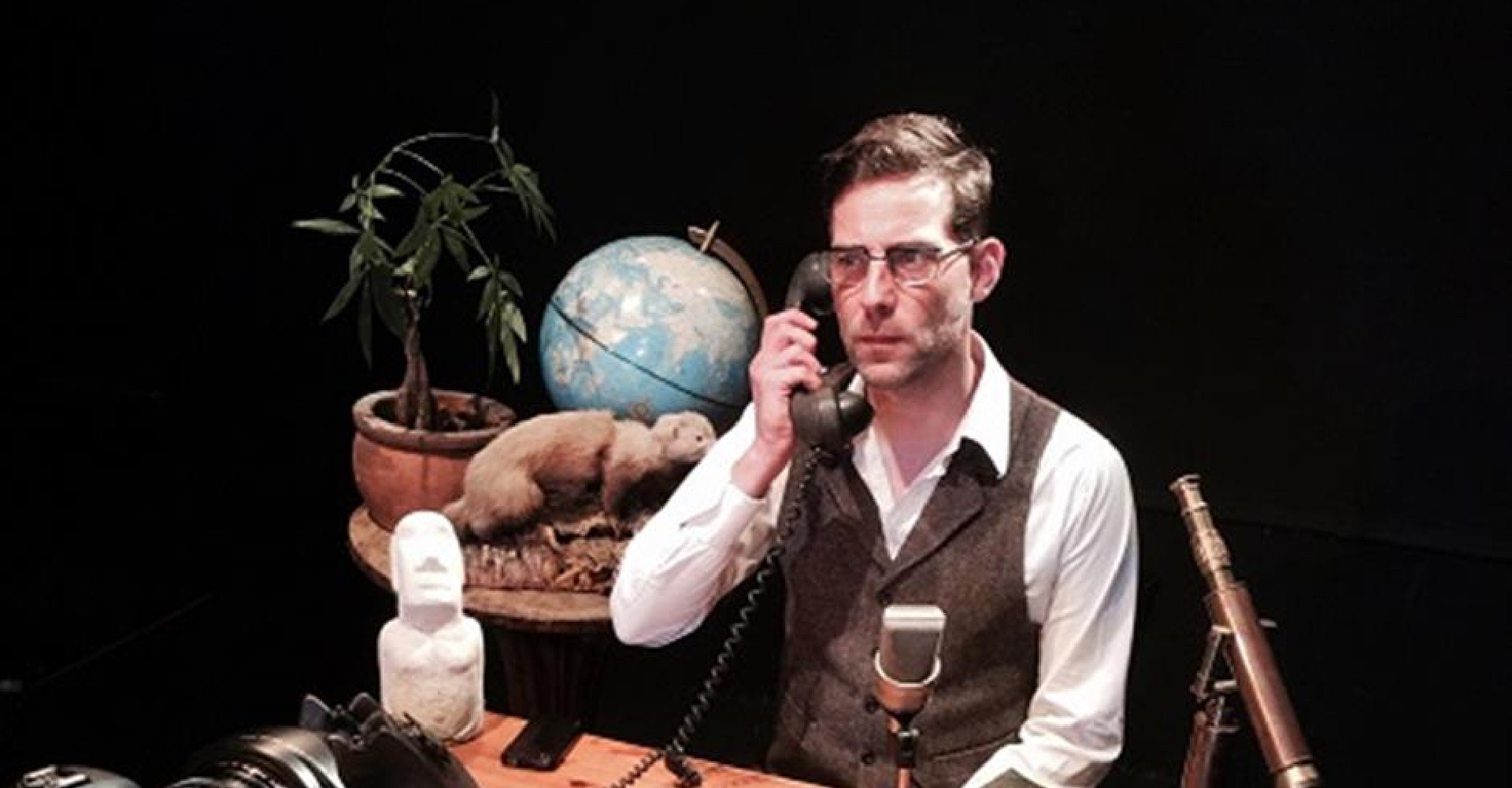 Combining music, animation and film with a captivating monologue, David Bramwell takes you on a candle-lit, dream-like journey in search of the secrets of our waterways, and a drowned village that has long haunted his memories.

The Cult of Water takes us from Yorkshire right into Hastings to end with the remarkable story of the lost spring of St Helen's Woods, how it came to be unearthed and how it just might have saved someone's life.
From Doncaster (where he grew up) Bramwell travels up the river Don and back in time, through the ladybird plague and drought of 1976 to the heavily polluted Don of Sheffield's steel industry, up into the Pennines and back into a pre-Christian era when rivers and springs were worshipped as living deities.
Along the journey, Bramwell battles with his own thalassophobia (the fear of 'what lurks beneath'); learns about hydromancy from magician Alan Moore, discovers a unique forest of figs growing on the banks of the Don and encounters Jarvis Cocker on his own adventures, sailing down the Don on an inflatable inner tube.
His journey finally brings him face to face with the goddess of primordial waters, Danu, who gave her name to the Don. While using the Don as the focal point for a psycho-geographical journey, at heart this is a meditation on the symbolic power of rivers and inland waterways and the profound ways in which they affect our sense of well-being.
Live song from Chalk Horse Music
Singer and story collector Liz Pearson will intersperse this special event with a small collection of beautiful, mesmerising songs that she makes as part of Chalk Horse Music. The name comes from the figure of a horse carved into the side of the hill in the Cuckmere Valley.
Book now for The Cult of Water event >>
Keep up to date with all the cinema's listings and events in our weekly enewsletter: