We're now stocking delicious beverages supplied by The Jolly Fisherman pub on Hastings Old Town seafront.
Becky and Oliver from The Jolly Fisherman provide regular drinks to the cinema of their recommended local beverages on a rotational basis - usually including a cider, pale ales and a dark beer, all over a range of strengths.
We have now also added a Gluten Free beer option.
The (mainly local) breweries that are currently in stock at the cinema, supplied by The Jolly Fisherman are Burning Sky (Firle), Arbor (Bristol), Time & Tide (Deal) and Nightingale (Tenterden).
Night Bird cider (4.9% ABV), Nightingale Cider Company, Tenterden
Wild Disco cider (5.5%), Nightingale Cider Company, Tenterden
Motueka Gluten Free Pale Ale (4%), Arbor, Bristol
Imposter Syndrome (Pale Ale - New England/Hazy 5.2%), Full Circle Brew Co, Newcastle upon Tyne
Before the Dawn Imperial Stout (10.5%), Burning Sky Brewery, Firle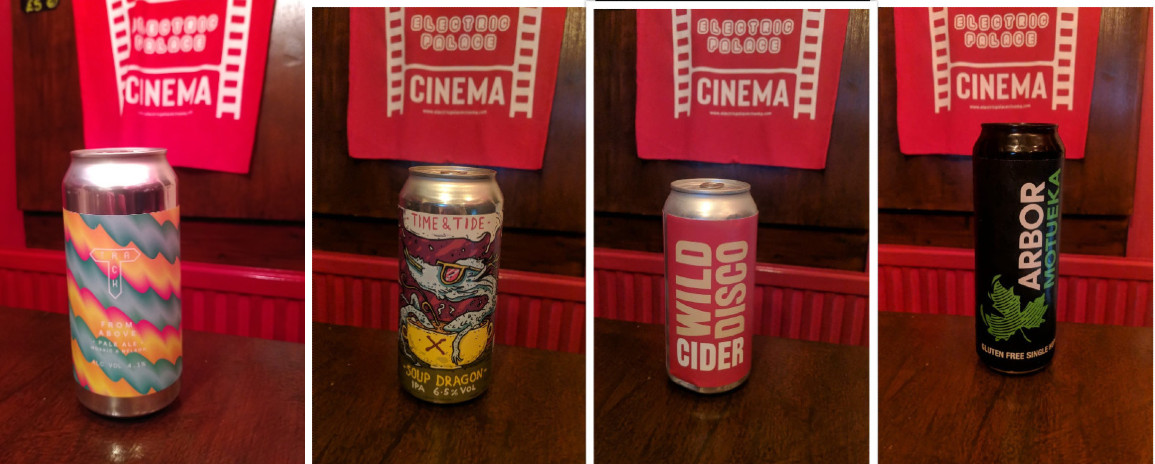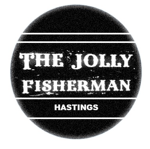 "We are excited to support our independent cinema as a unique and important part of our community. We hope everyone will support them and our chosen producers by buying a great, local, independent beer, or cider while watching one of the great films from the Electric Palace's upcoming season," says Becky from The Jolly Fisherman.
The drinks will also be available to purchase at The Jolly Fisherman itself, so drop in for a pre- or post-film tipple. Chin-chin!
Keep up-to-date with the latest news from the cinema via our enewsletter: