Formative film plus live music
Rushmore - plus live music from Matt James (Gene)
In Wes Anderson's much-loved Rushmore, teenager Max Fischer falls for a much older teacher but later discovers that she and his friend are having an affair, which prompts him to begin a vendetta.
Director:
Wes Anderson
Cast includes:
Jason Schwartzman, Bill Murray, Olivia Williams, Brian Cox
Join us for live music before the screening from musician matt james accompanied by john hornig on pedal steel
93 mins / 1998 / USA
Our Formative Films series invites special guests to present a film that was influential to their lives and to share the reasons for their choice. The series continues this season with the choice of musician Matt James, formerly of indie rock band Gene. Matt was the drummer/co-writer in the '90s Britpop group Gene, who sold over 1 million records and played festivals all around the world, as well as headlining venues such as the Royal Albert Hall.
Matt, who recently released his debut solo album, will play a short live set before the screening, accompanied on pedal steel by Hastings-based musician-about-town, John Hornig.
Matt shares some of the reasons he chose Rushmore as his Formative Film:
"Rushmore is a film with so much heart and never fails to make me belly laugh, even though I've seen it 50+ times. I turn to it when I need cheering up! Every aspect of film making is knocked out of the park with incredible performances from Jason Schwartzman in his film debut, Bill Murray, and Olivia Williams - but the whole cast shines brightly, as does director Wes Anderson and co-writer Owen Wilson.If you've not seen it it's likely to become your favourite film. You'll never tire of cringing at the antics of Schwartzman's character 'Max Fischer'- the ultimate delusional, cocky nerd. The British-based soundtrack of folks including Cat Stevens, The Kinks plus The Faces too is a masterstroke. Everything rocks!"
A teenager at Rushmore Academy falls for a much older teacher and befriends a middle-aged industrialist. Later, he finds out that his love interest and his friend are having an affair, which prompts him to begin a vendetta.
"Few films are as generous to the geeks who never inherit the earth, and who struggle even to work out how to occupy their little corner of it" - The Guardian
About Matt James
During the 2020 lockdown, Matt re-ignited his passion for music and wrote 20 songs. He sings, plays guitars, bass, keyboards and of course drums on his debut album, Breaking the Fall, released on Gene's former Costermonger label, and produced by legendary producer, Stephen Street (Blur, The Smiths, The Cranberries).
Come along to hear some of the songs from the album, plus some special surprises!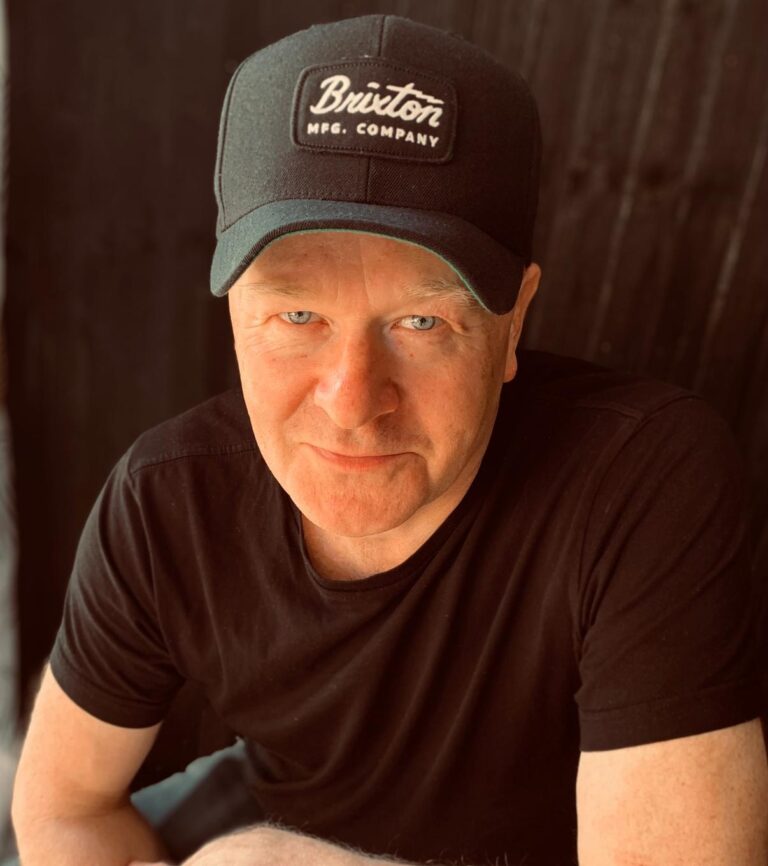 How you can support the Electric Palace:
Support us on social media by sharing our posts and events
Thank you.