cinema unbound: The creative worlds of powell and pressburger
Black Narcissus
Acclaimed psychological drama set in the Himalayas - another cinematic jewel from Powell and Pressburger. Includes a Q&A with the daughter of Kathleen Byron, who plays 'Sister Ruth' in the film!
Director:
Michael Powell and Emeric Pressburger
Cast includes:
Deborah Kerr, Kathleen Byron, Flora Robson
101 mins / 1947 / UK

A darkly grand film that won Oscars for Alfred Junge's art direction and Jack Cardiff's cinematography, Black Narcissus is one of the greatest achievements by two of cinema's true visionaries.
It's an explosive work about female sexuality in the 1940s, the conflict between the spirit and the flesh and is the epitome of the sensuous style of Michael Powell and Emeric Pressburger. A group of nuns - played by some of Britain's finest actresses, including Deborah Kerr, Kathleen Byron, and Flora Robson - struggle to establish a convent in the Himalayas, while isolation, extreme weather, altitude, and culture clashes all conspire to drive the well-intentioned missionaries mad.
Most impressive are the matte technicolour paintings of the landscapes, the impeccable cinematography and arguably a career-best performance from Deborah Kerr. While the film has never disappeared from consciousness, Martin Scorsese's love of the film has certainly helped it endure and continue to be part of the conversation in film history. This is a must-see for any Powell and Pressburger fans, or any fans of cinema per se!
Special guest Q&A!
We're delighted we will be joined at the screening by Harriet Macaree, the daughter of actress Kathleen Byron (pictured below), who stars in the film as 'Sister Ruth' and as an angel in A Matter of Life and Death.
Harriet Macaree is a painter and arts lecturer who has lived and worked in Mexico, France and her native London. Landing in Hastings 8 years ago, she happens to be Kathleen Byron's daughter, and will be happy to chat about her mum, aka 'the mad nun' in Black Narcissus during a Q&A after the film, hosted by Rebecca Marshall of Dear Future Films.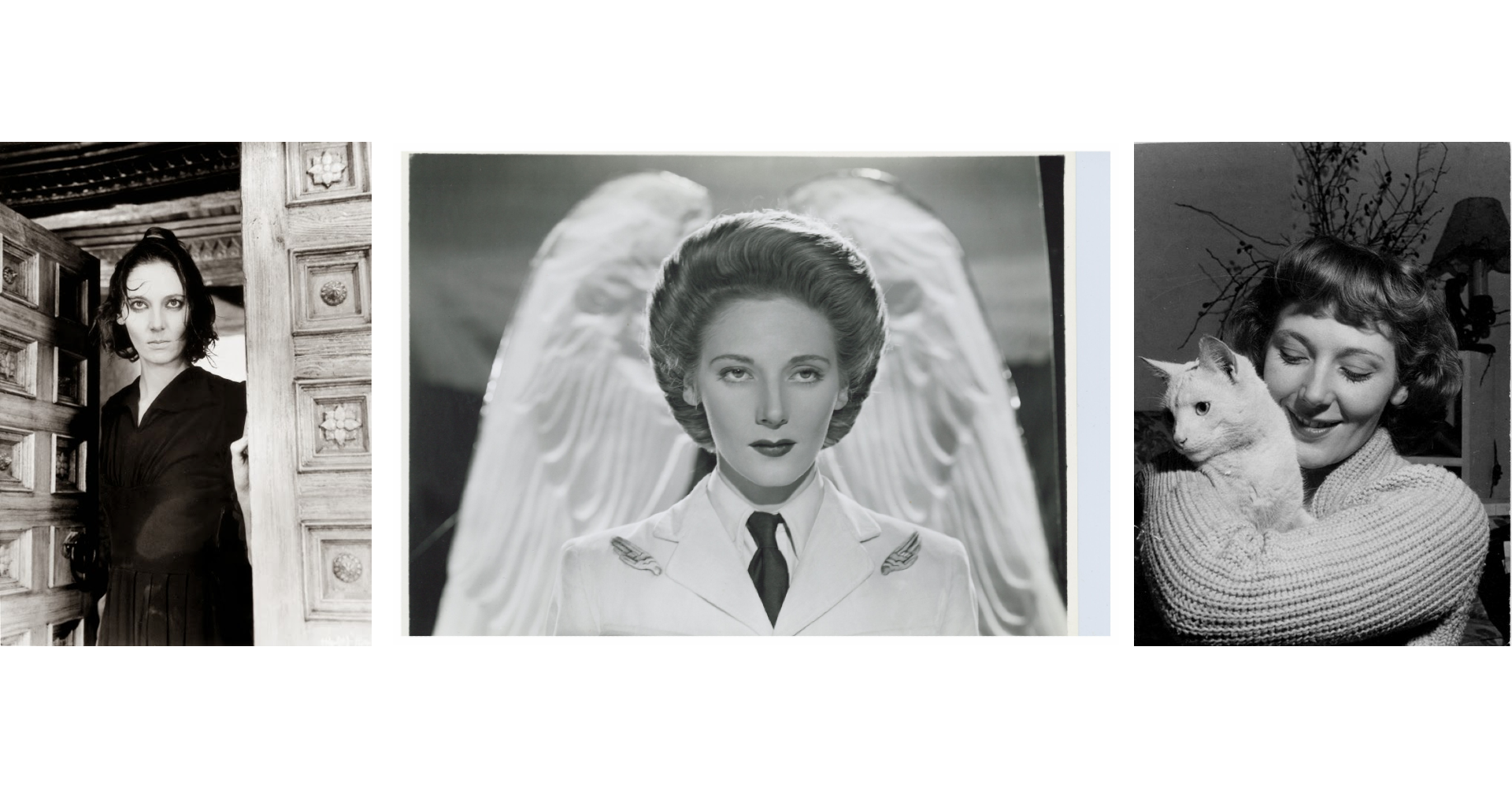 Sunday morning screenings include a free cuppa and biscuits with your ticket!
Powell and Pressburger Influcenced*
Martin Scorcese has paid homage to Powell and Pressburger in his 'A Personal Journey through American Movies' and in the soon-to-be released 'Made in England' where he narrates this timely documentary about the influence of The Archers.
About Cinema Unbound: Powell and Pressburger season
We're celebrating the British film-making partnership of Michael Powell and Emeric Pressburger, who made a series of influential films in the 1940s and 1950s, with their influence still being felt in cinema at large well into the 21st century.
In our series this Autumn, see original Powell and Pressburger classics, learn about their craft in filmmaking workshops, and enjoy a selection of modern films which bear the hallmark of their impact on filmmaking beyond the pair's generation.

Screening as part of Cinema Unbound: The Creative Worlds of Powell + Pressburger, a UK-wide film season supported by National Lottery and BFI Film Audience Network.
bfi.org.uk/powell-and-pressburger
How you can support the Electric Palace:
Support us on social media by sharing our posts and events
Thank you.