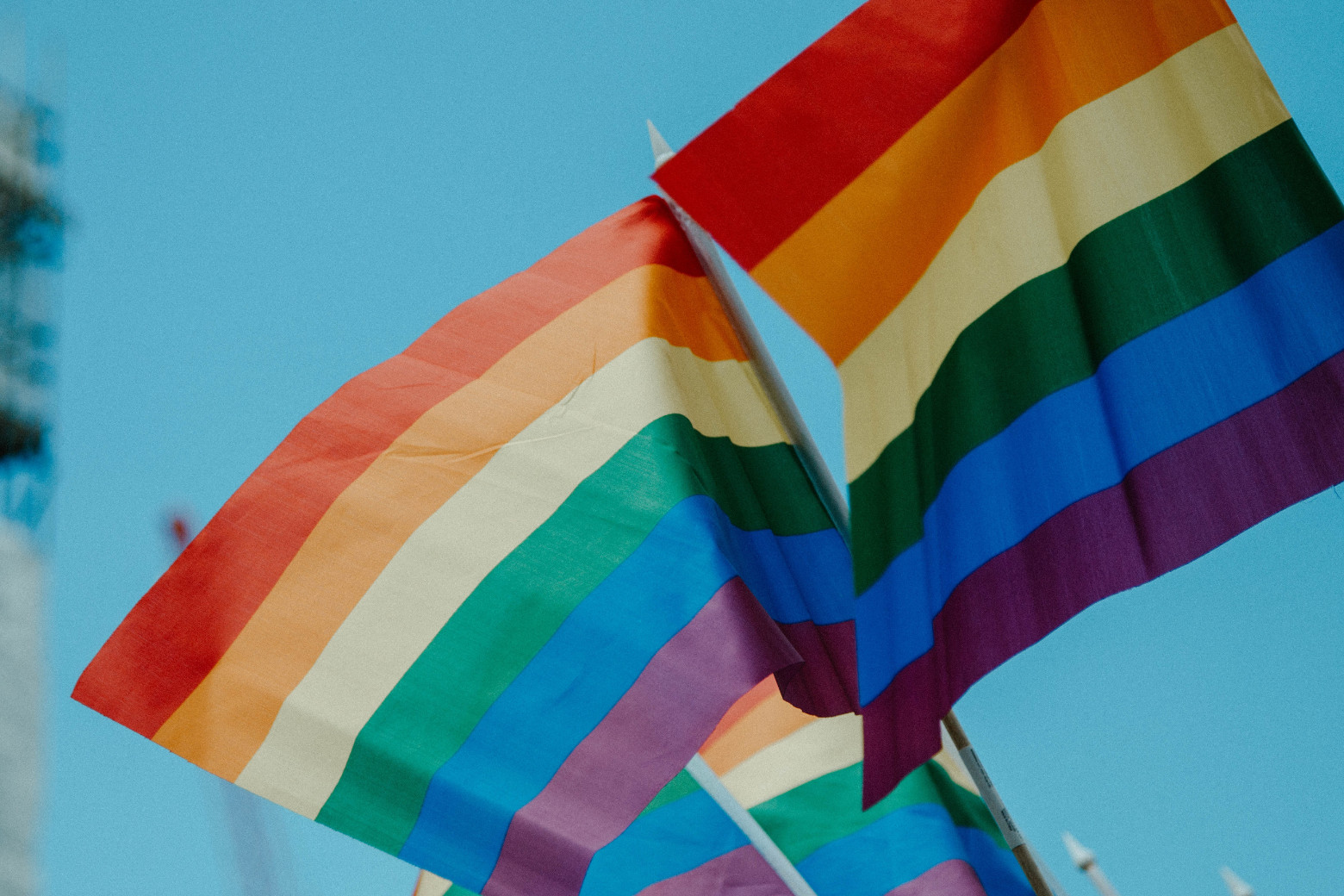 During August and September we'll be marking Pride with a collection of films with gay, lesbian, trans and LGBTQIA characters, themes or subjects at their core. Also announcing a new, regular 'Out on Tuesday' series of screenings - see more below.
We hope you can make it along for the films and stick around after the screenings for a chat and grab a drink from the bar.
Orlando - Sunday 6 August, 11am
Tilda Swinton, Billy Zane and Quentin Crisp star in Sally Potter's 1990s stunning, cinematic masterpiece of an adaptation of Virginia Woolf's 1928 novel in which young aristocrat Orlando begins his quest for love as a man, and completes the search 400 years later as a woman.
Rebel Dykes - Saturday 12 August, 7.30pm
Grab a rare chance to see this famed documentary on the big screen. Follow this tight-knit, ass-kicking mob of friends who met at Greenham Common peace camp and went on to become artists, performers, musicians and activists in London.
Mad About The Boy: The Noel Coward Story - Thursday 24 August, 11am and 7.30pm
Rupert Everett, Alan Cumming and Noel Coward himself appear in the first ever feature documentary about one of the most talented, accomplished and multi-faceted artists of the 20th Century, told in his own words and music, and unique home movies.
Book now for Noel Coward film >>
Lie With Me - Saturday 26 August, 7.30pm
Plus Q&A with Peccadillo Pictures
You'll laugh and cry in equal measure at this moving depiction of first gay love which has been a sell out audience hit. Includes an introduction from the film's director, plus a Q&A on the queer gaze with Kahloon and Tom, owners of the first queer UK distribution company, Peccadillo Pictures.
"Romantic, sexy and provocative" ★★★★, review of Lie With Me from Shadows on the Wall
Pretty Red Dress - Friday 8 September, 7.30pm
Annie's Staff Pick of the season is an intensely likeable, big-hearted feature that spins an exhilarating story out of the unexpected effect of a pretty red dress, with Alexandra Burke belting out glorious Tina Turner hits along the way.
Book now for Pretty Red Dress >>
"Pretty Red Dress revels in the power of music to elevate the everyday; to connect us with our emotional lives, reminding us that while things may not always be harmonious, it is possible to dance to different beats without losing your footing." - Mark Kermode, 4 stars, The Guardian
Introducing: Out on Tuesdays screenings
Our summer of Pride screenings is just the beginning of our new regular series: introducing 'Out on Tuesday', regular Tuesday evening LGBTQIA-related screenings in connection with Peccadillo Pictures.
About Out on Tuesday
Join us for our new twice-monthly queer cinema night on Tuesdays.
Working in partnership with Peccadillo Pictures, the UK's first and original queer film distribution company, each film will be accompanied by a Directors' Q&A from the ICA in London and include the opportunity for a post-film social in our unique cinema bar.

Films coming up in the series include Lonesome, Cocoon, Eismayer, Stud Life, Codependent Lesbian Space Alien Seeks Same, Punch and Tomboy.
Keep up to date with all the Electric Palace screenings and events in our enewsletter: