Gather your friends, family and colleagues for many nights of joy this Christmas.
Book early to avoid disappointment.
Camp as Christmas: 3 December, 8pm and 4 December, 8pm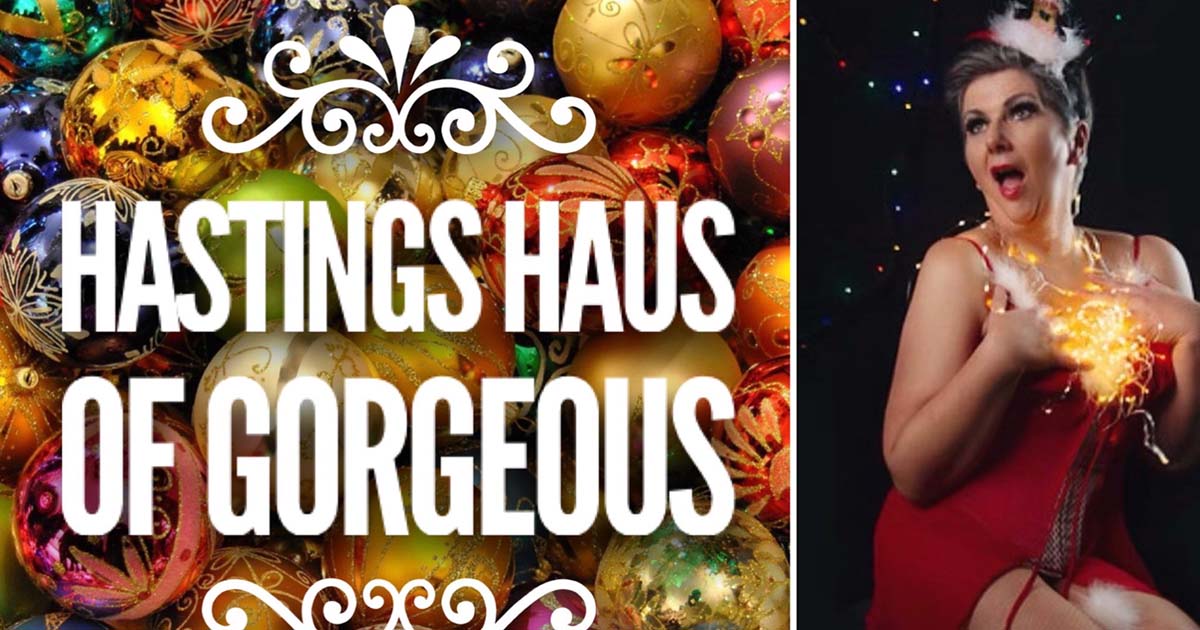 Hastings Haus of Gorgeous is back for some sparkly, spangly, festive frolics - come on down for a saucy night of live local burlesque, drag and cabaret!
Book now for Camp as Christmas >>
Festive Film Quiz: 17 December, 8pm
Get in the festive spirit and make merry with other film fans in this fun, festive film quiz open to all. Great prizes to be won! Plus, special guest round from comedy writer and author, David Quantick.
Elf: 18 December, 8pm
PRIZE FOR THE BEST ELF! Come along in your best ELF-wear.

Buddy (Will Ferrell) is different from all of Santa's other elves. For one thing, he's "a cotton-headed ninny muggins" when it comes to making toys. For another, he's 6'3". And the real clincher: he's human! A joyous, jaunty, timeless all-family classic.
The Man Who Came For Dinner: 19 December, 8pm
A who's who of Hollywood talents portray a who's who of thinly veiled real-life luminaries, ranging from Gertrude Lawrence to Harpo Marx, and Bette Davis flexes her comedy muscles in this clever adaptation of a Broadway play.
The Muppet Christmas Carol: 22 December, 4pm and 24 December, 11am
Miss Piggy, Kermit the Frog and Michael Caine get festive in this family favourite classic from Brian Henson that we screen every Christmas. Join us for a sparkly cinematic experience!
Book now for The Muppet Christmas Carol >>
It's A Wonderful Life: 23 December, 11am and 24 December, 8pm
We can't resist screening it every year! It's A Wonderful Life is one of the most popular and heartwarming films ever made. Starring Jimmy Stewart.
Our Thursday 23 December 11am screening of It's A Wonderful Life includes subtitles for D/deaf and hard of hearing customers.
Book now for It's A Wonderful Life >>
Fabulous Christmas parties at the cinema!
Book your work do or invite family and friends for a very special Christmas treat at our bijou cinema in the heart of Hastings Old Town. Book your party now.
And if you're looking for Christmas present ideas, then we have a range of different gift voucher options - perfect for the cineaste in your life!
We look forward to celebrating the festive season with you!
Keep up to date with our listings by signing up to get our enewsletter: