...they litter pick!
We spoke with Electric Palace marketing assistant and volunteer, Dani Brown, to find out about the alternative good deeds she's doing while unable to volunteer with us during lockdown.

"For over a year now I have been meeting my lovely neighbour to do a spot of litter picking. We originally started a little before COVID kicked off, but since lockdown and the many changing rules of COVID restrictions, it has become an important part of my week," says Dani (pictured below, outside the cinema).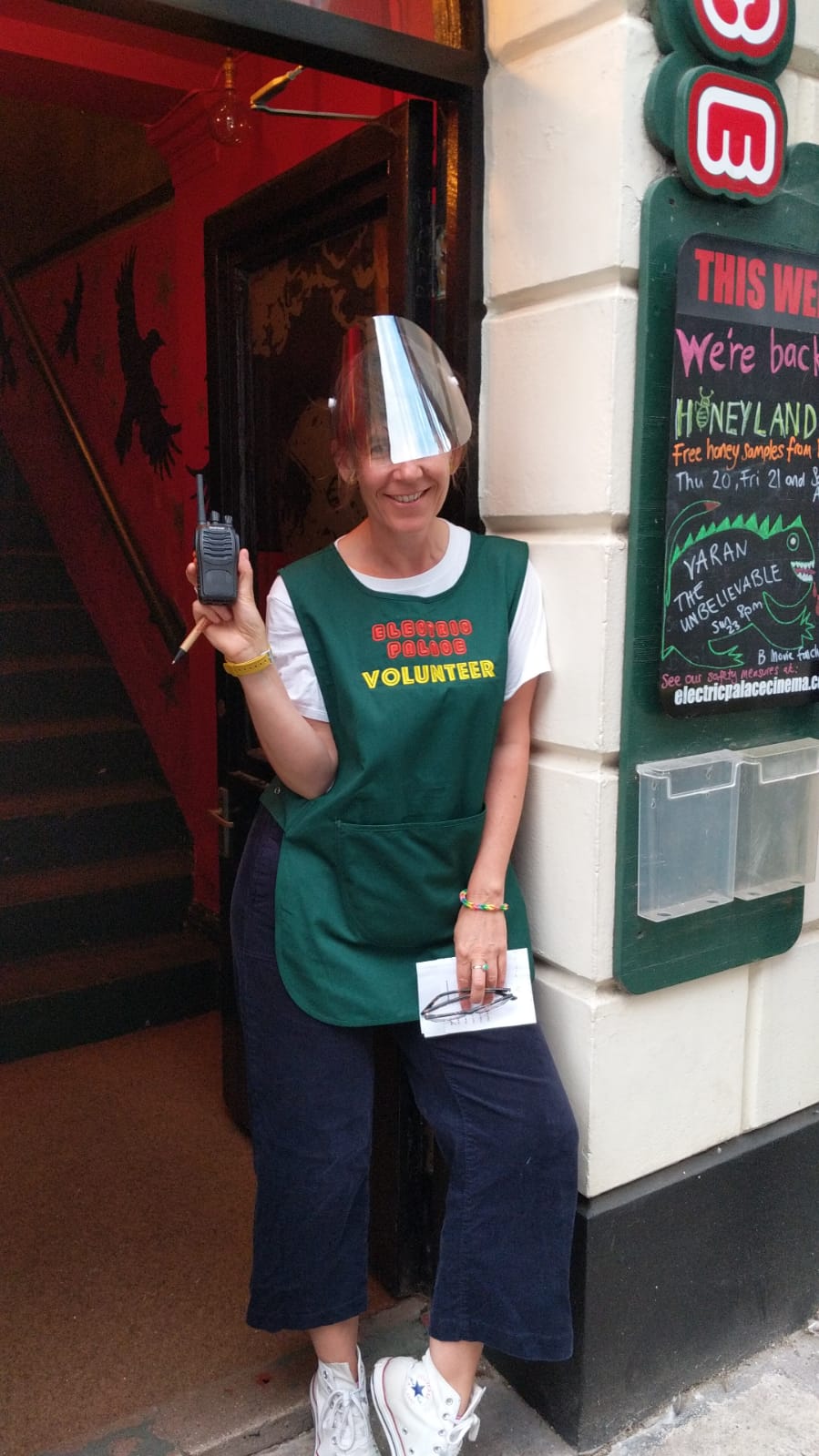 "It's a chance to get out of the house, meet my neighbour - who is now my friend - have a proper natter (whilst keeping the two metre distance), and tidy the street that we live on so it looks brighter."
"Also, when we are out, we regularly have other people stop to say hello and thanks and just check in really. Litter picking has blossomed from what I thought would be a chore to an actual fun social activity that makes me feel weirdly good! Totally recommend it!"
So what are you waiting for?
Dani advises: "Grab a litter grabber, a bin bag and a buddy and off you go! And if you haven't got a buddy to help out just do it on your own – people will stop to chat and you never know who you might meet!"
Dani's recent litter haul: