Fancy learning how to burlesque in a fun and inclusive course?
Pupin DeVert, the host of our recent live burlesque/cabaret/drag shows from The Hastings Haus of Gorgeous a few weekends ago, is bringing her burlesque courses to The Electric Palace in February 2022. We'd love you to join!
These courses could also make a fantastic gift for someone who wants to get some extra sparkle in their life in the new year.
About the classes
The classes will be in 8-week blocks, starting with a beginners course. This course is aimed at people with little or no burlesque or dance experience and is designed to teach the basic moves, as well as some background to burlesque. It's all about bringing out your inner sass and creativity and gaining confidence. We will also have a lot of laughs along the way!
There is also a separate intermediate course aimed at developing a burlesque performance, which will end with a showcase for an invited audience.
About your tutor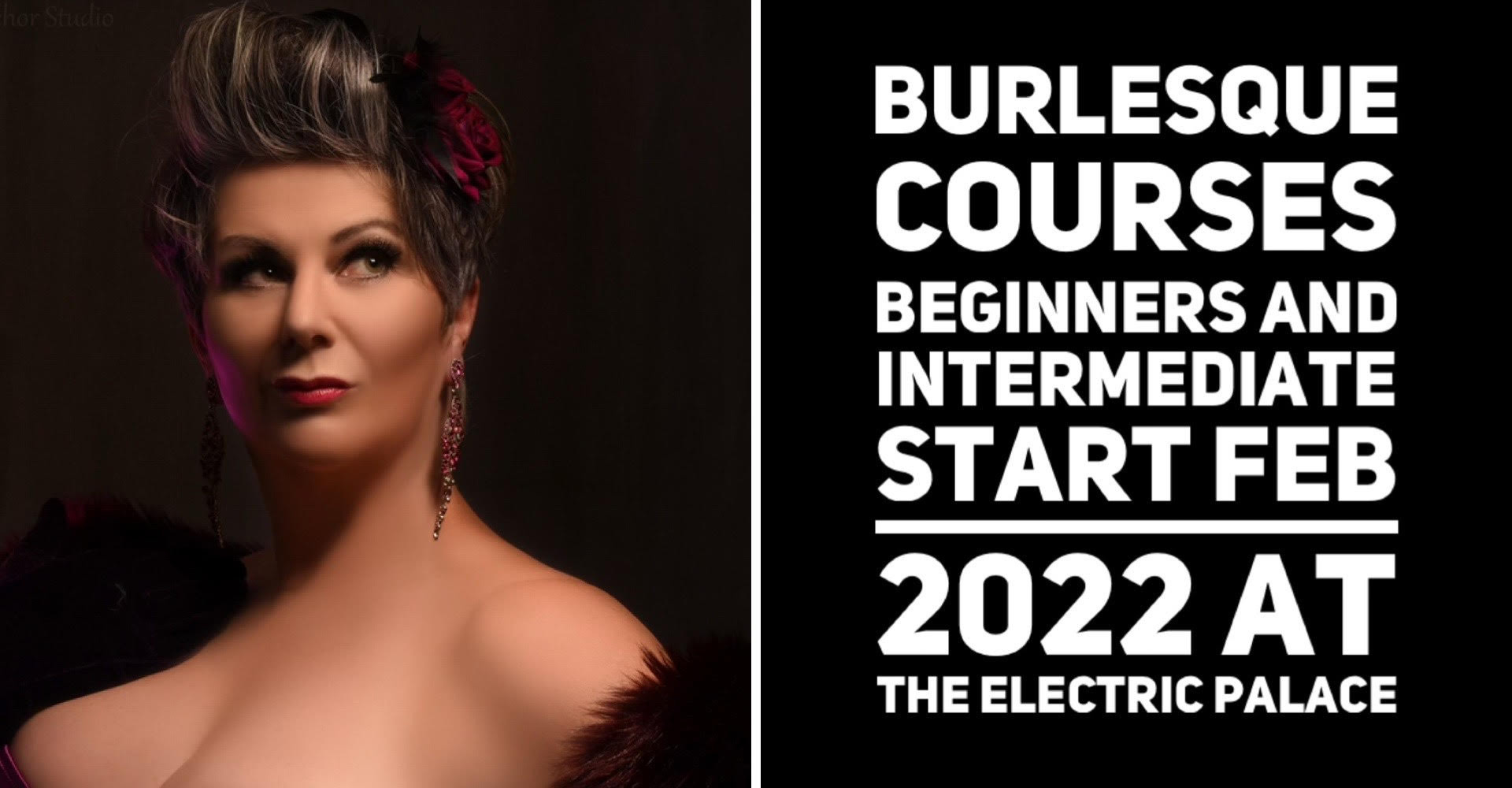 Pupin DeVert is a burlesque performer, teacher and show producer based in Hastings who aims to create spaces which are positive and judgement free, and who wants to spread the message that 'Burlesque is for Everyone'.
For more information on the course and how to join, please contact Pupin via her Instagram or email judithjaan@gmail.com
Find out more about what's on at the Electric Palace news via our weekly enewsletter: